The deployment of Dynamic Site Tag into Google Tag Manager (GTM) will capture visitation at your website's topline domain level and capture general tag fires on all the pages. This step is important for basic overall site analysis.
Steps to deploy your new Dynamic Site Tag in GTM
Go to Google Tag Manager and Create a New Tag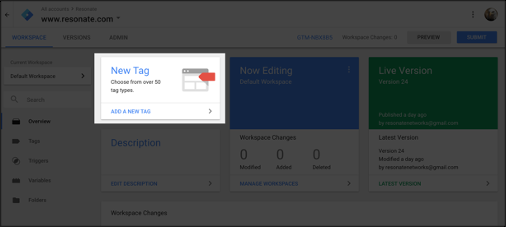 Click on Tag Configuration section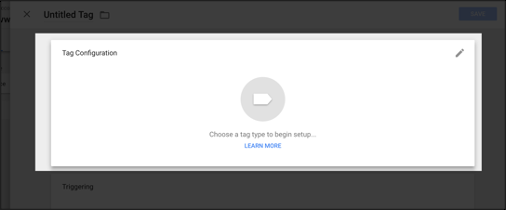 Select Custom HTML element from the Choose tag type list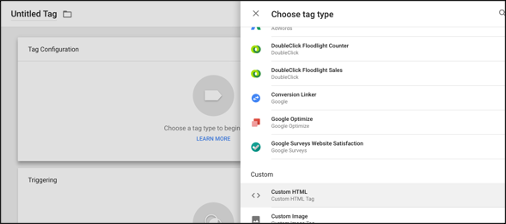 Paste your new Dynamic Site Tag Code that was copied from Resonate (Please note that the figures below are just examples. You will need to copy the code from your Site tag that you create in the Resonate Ignite platform).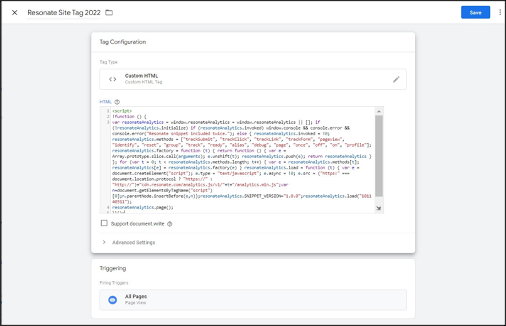 Click on the Triggering Section and choose the trigger - All Pages

Name the GTM tag using an appropriate company naming convention and save the tag
Publish the Tag
Once your Tag has seen traffic, the top-line metrics for the tag will be processed the next day, and any data that has reached reporting thresholds will be analyzable in Resonate.
You can analyze the tag as a whole by navigating to the Tag List View and clicking "Add to Analysis" on the tag you created once data is available. That will analyze the entire tag as a single audience, wherever the tag was fired.
The tag will be available for insights in the platform once it accumulates traffic over time as described in our Resonate Tag Reportability Threshold