You can pin insights that you find interesting in your analysis to curate the content that you care about most. Pins are specific per analysis and will be saved when you save your analysis. If there are certain insights you always want to look at when viewing an analysis, we recommend that you save those attributes to your collections.
The pin icon will appear for every insight you see when using the Analytics visualizations found under the Analytics sub-nav.
For Bar Chart and Scatterplot visualizations, the pin icon will display on the right-hand panel when you select an insight.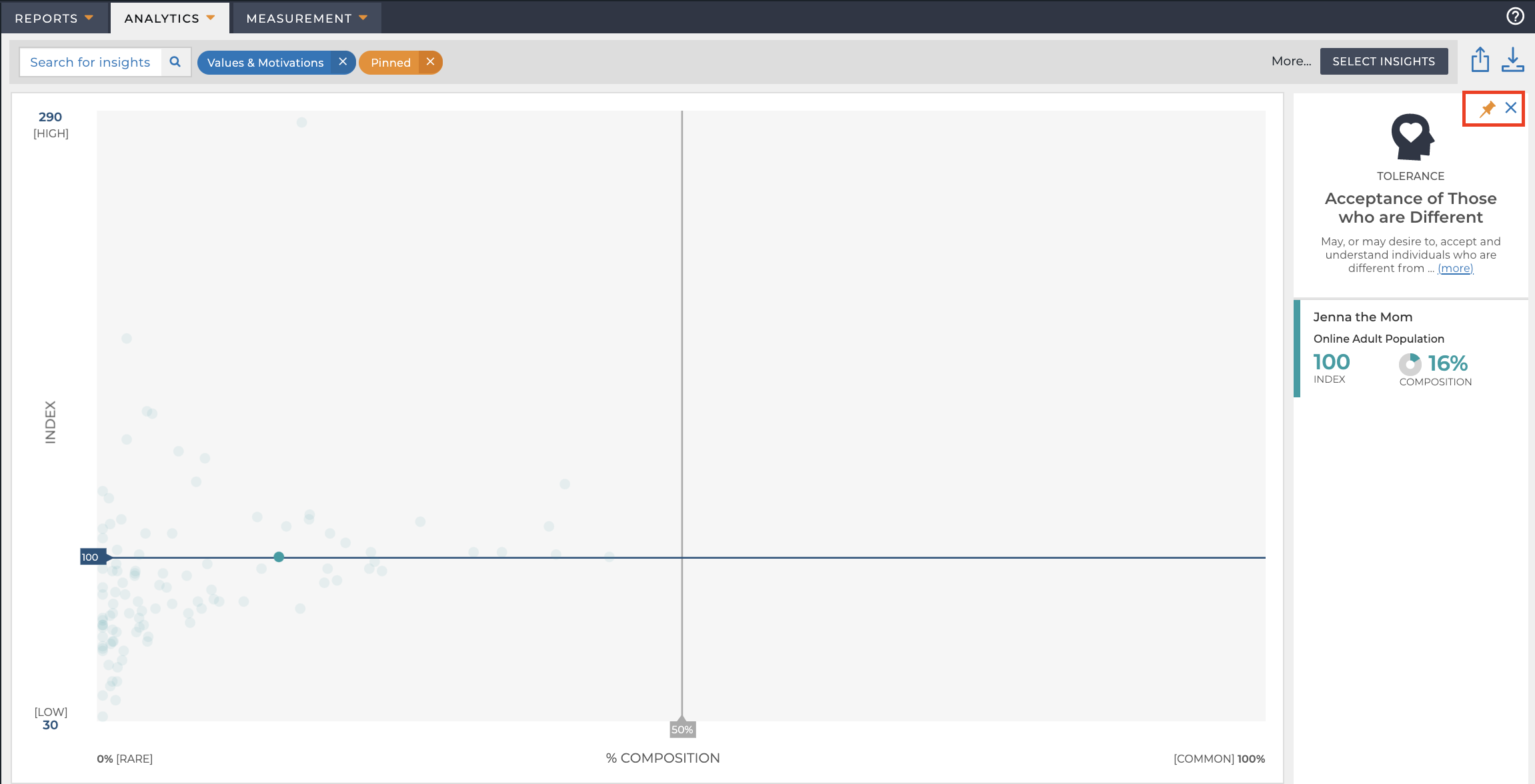 For the table visualization, the pin icon will display next to the insight name.

For the Card visualization, the pin icon will display on the card itself.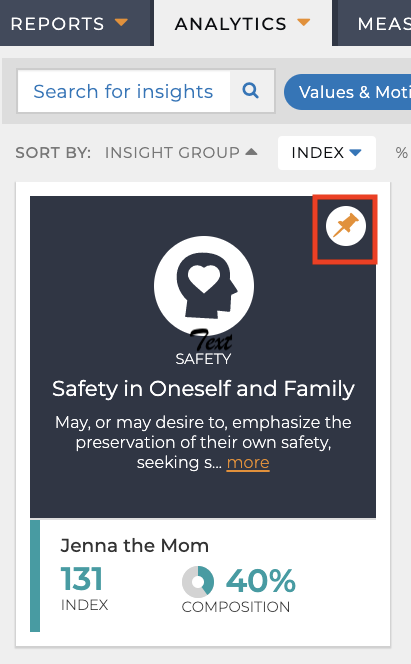 You'll know you have pinned insights in your analysis because they will display at the top of your analysis and the yellow pinned pill will display in the tray at the top of the page. Un-pin insights by clicking the yellow pin icon (so that it turns back to white) for the corresponding insight. Or, unpin all insights for an analyses by clicking X on the yellow pinned pill at the top of the page.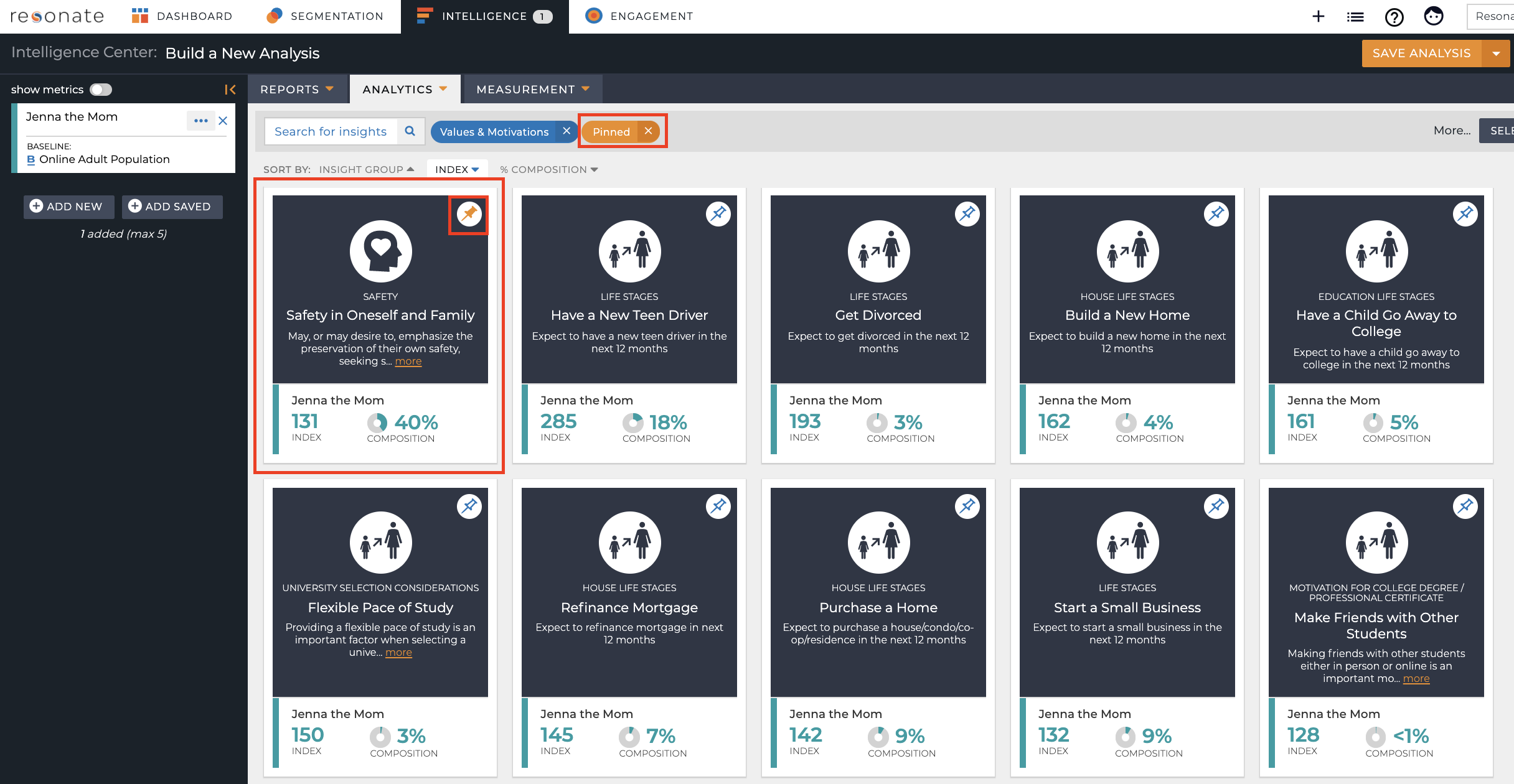 You can export the insights you've pinned via the bulk export. To get to bulk export, while in an analysis, click the ellipsis icon on the top right of the page, then Export.