Our curated reports are great for helping you easily tell a story with your data, however with the Analytics visualizations, you'll start with a clean slate and develop your analysis by selecting the insights that matter the most to you. Hover on the Analytics sub-nav and click Bar Chart to dive deeper into insights that are relevant to you.
If you know what you're looking for, type the insight into the search box. The search box gives helpful suggestions as you type. For example, search for Consumer, and you can easily see suggestions of Consumer Products, Consumer Preferences, Consumer Choices, etc.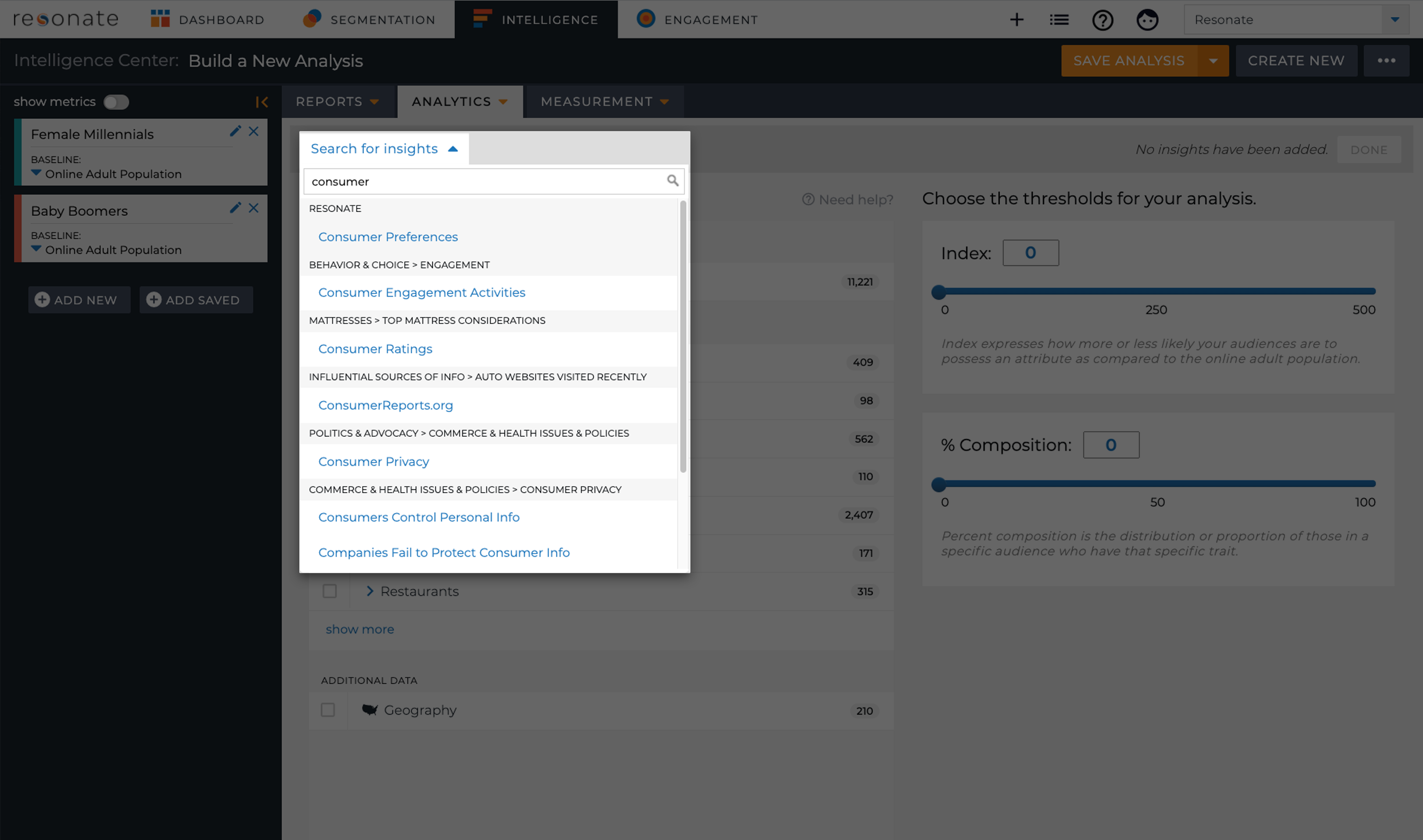 If you choose Consumer Preferences, you'll see it appear on the top of your analysis in the tray. All insights applied to your analysis will be shown in the top tray, so you always know what data you are analyzing.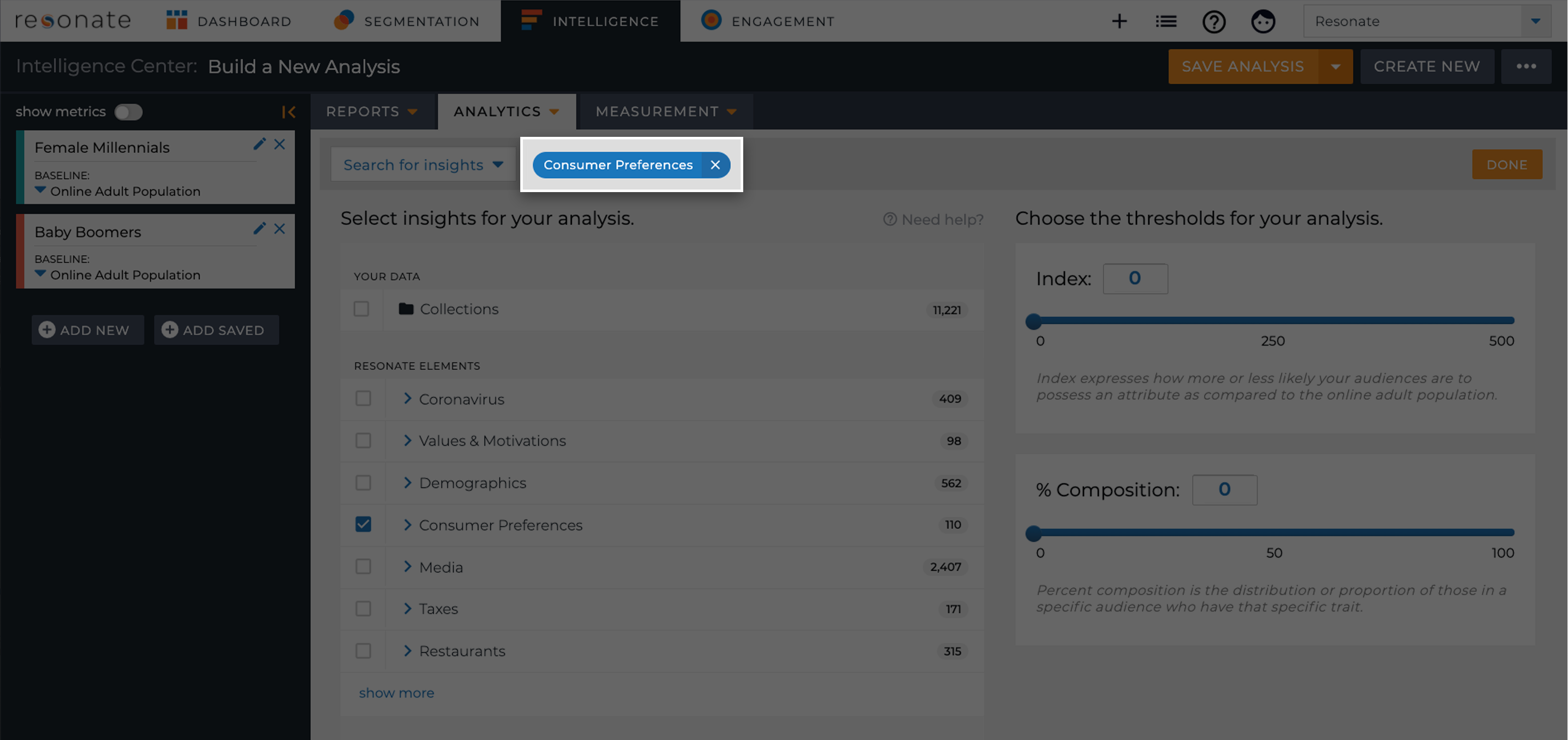 You may also browse the taxonomy for insights to include in your analysis. You will see that your insights are organized the same way as the taxonomy in the Audience Builder. You can add any insight available under Your Data, like your Collections, Resonate Elements and Additional Data, such as Geography data.
Let's say you want to look at insights for Psychological Drivers. Click Values & Motivations, and then check the box next to Psychological Drivers. To include an entire vertical in your selected insights, click the check box next to that vertical. For example, if you want to view all insights about Values & Motivations, click the box next to Values & Motivations.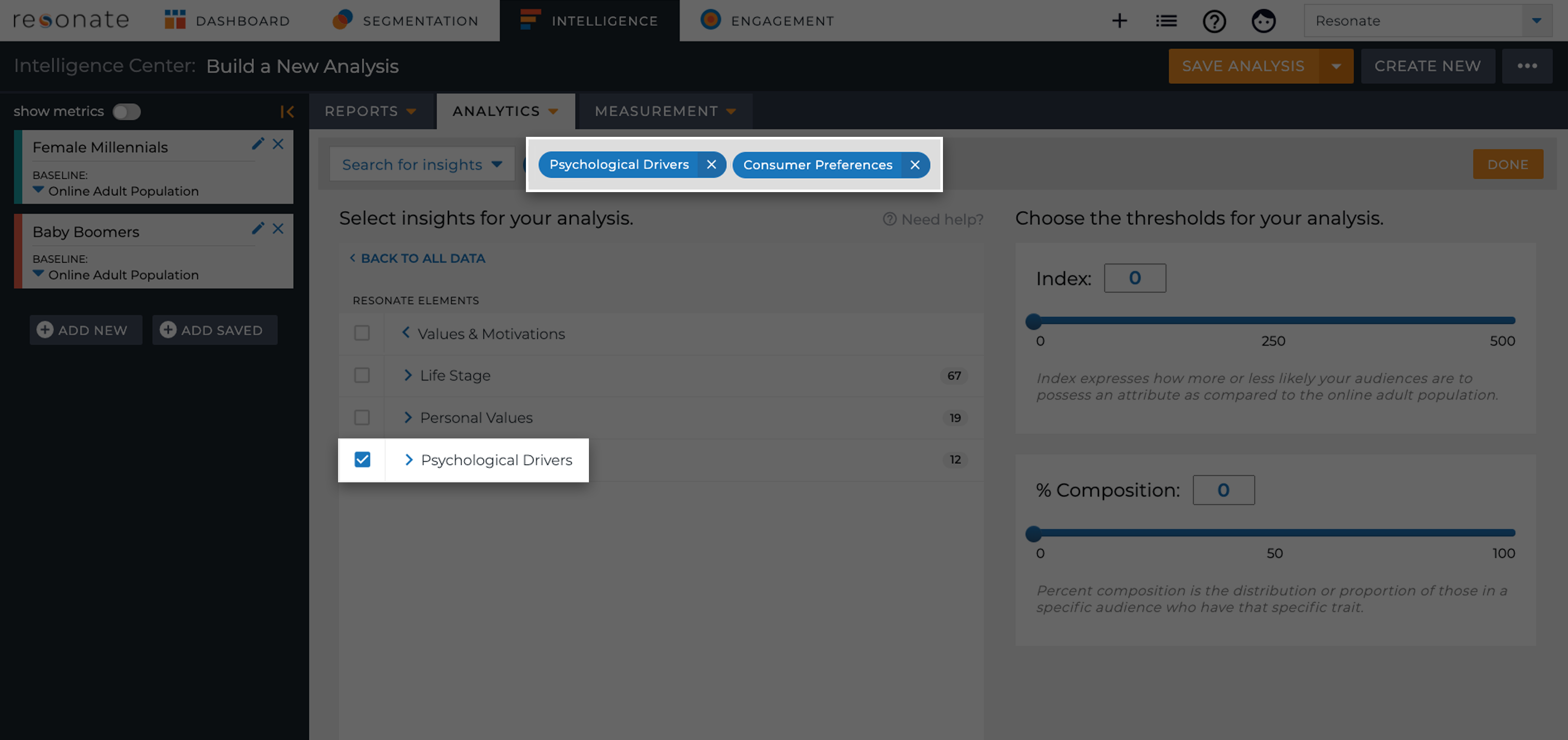 You'll notice that, as you check insights in the taxonomy, those insight names appear on top of your analysis. You can remove insights from your analysis by clicking on the X by the name of the insight.
The numbers by your data types and insight categories denote how many insights are contained in them. For example, there are 12 insights in Psychological Drivers.
Once you have selected the insights you'd like to see, click the Done button on the top right.
Selected insights will appear on top of your data visualizations. Remember, your selected insights will always be displayed here. You can remove an insight by clicking on the x.
To add insights, search or click the Select Insights button.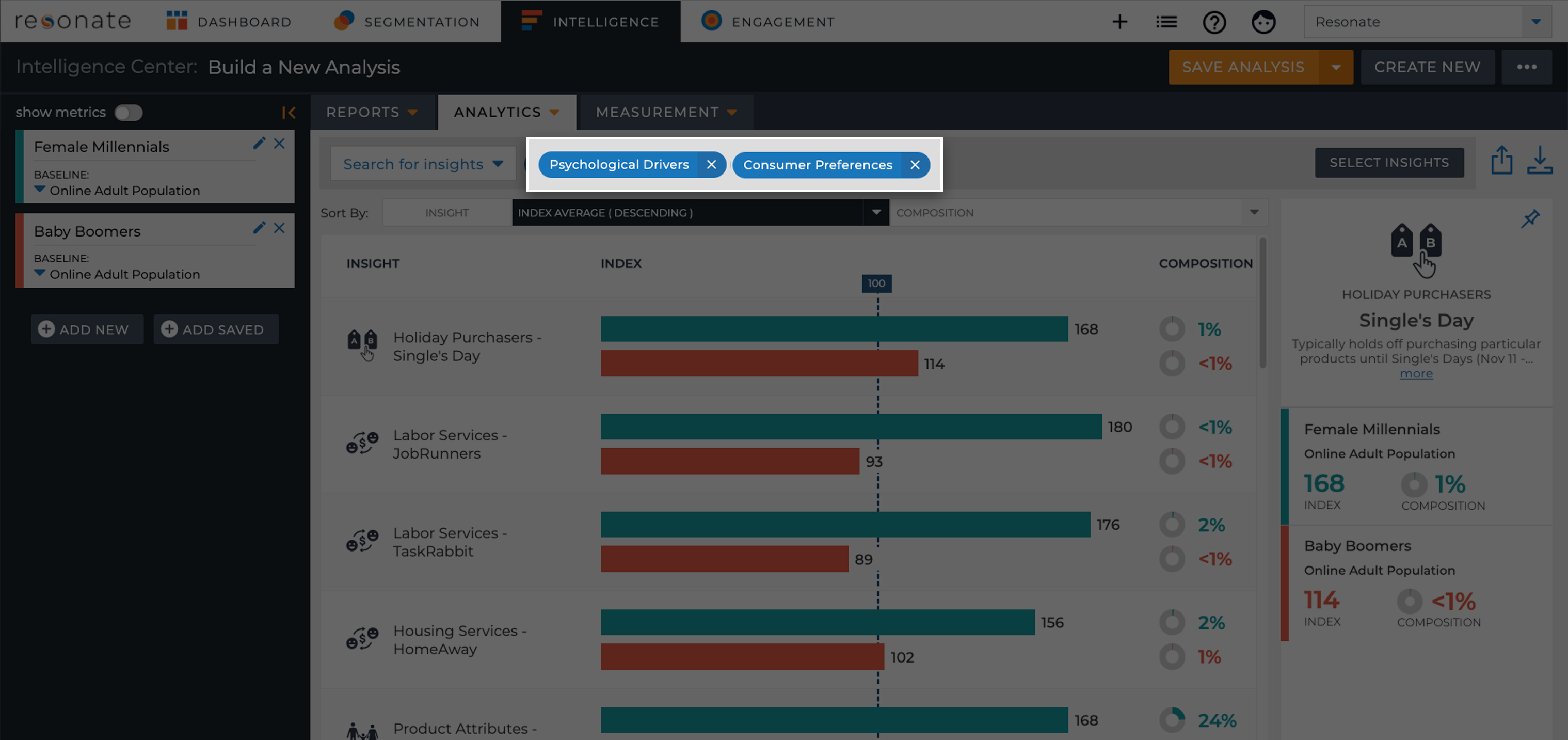 Pin Insights
You can pin insights that you find interesting in your analysis to curate the content that you care about most. Pins are specific per analysis and will be saved when you save your analysis. If there are certain insights you always want to look at when viewing an analysis, we recommend that you save those attributes to your collections.

Choosing Thresholds
The insights selector panel is also the place where you can set Index and Composition thresholds. You can change your index and composition settings by either adjusting the sliders or by typing in a specific index or composition value into the text box.