Within the Intelligence Center's Analytics tab, you can now conveniently sort insights by taxonomical order, both in ascending and descending order. This enhancement ensures that insights such as education and household income are arranged logically at the answer level, providing a more intuitive experience beyond alphabetical sorting.
With this release, you will see two new options added to the "Sort By" dropdown for the Bar Chart and Card View – Taxonomical order (ascending) and Taxonomical order (descending).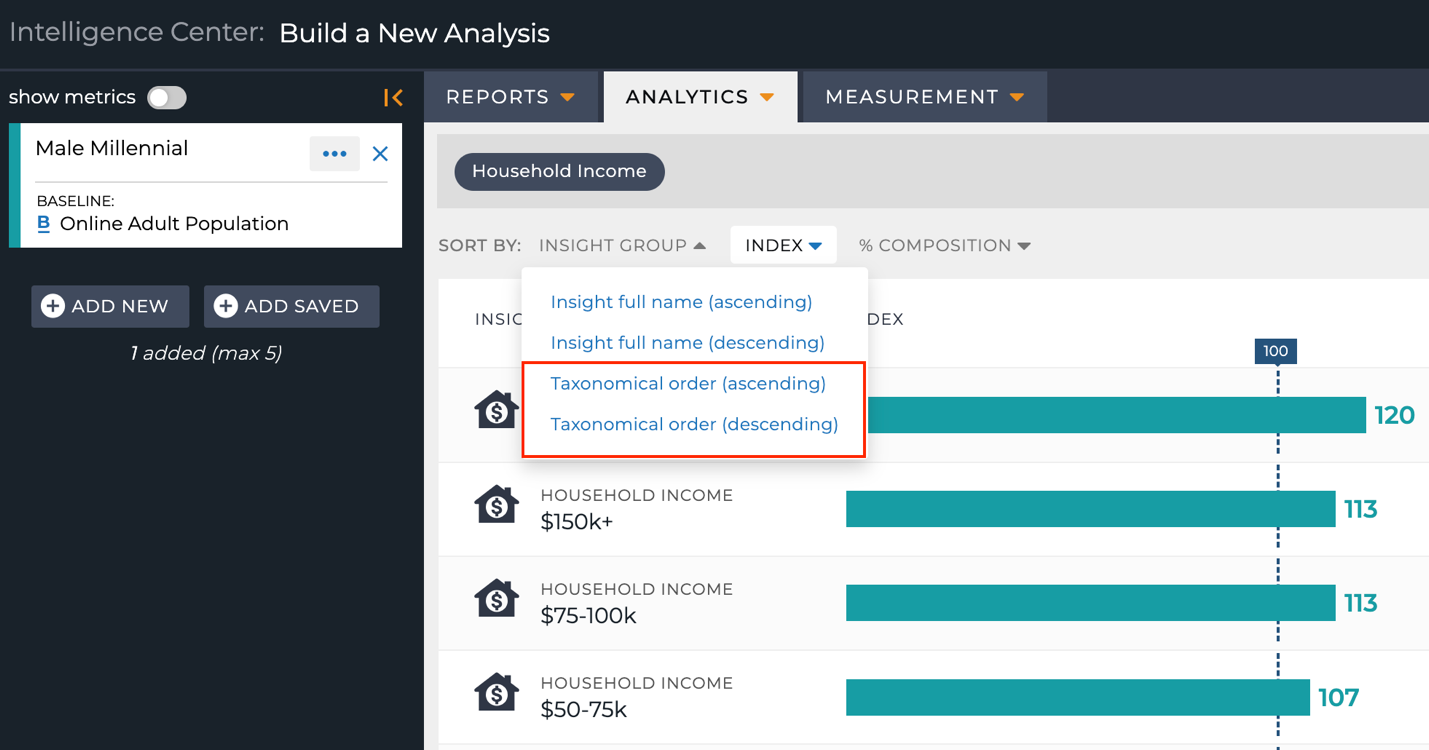 Once selected, the insights will be sorted according to their logical taxonomical order. In the example below, you can see the insights are sorted in ascending order based on income ranges.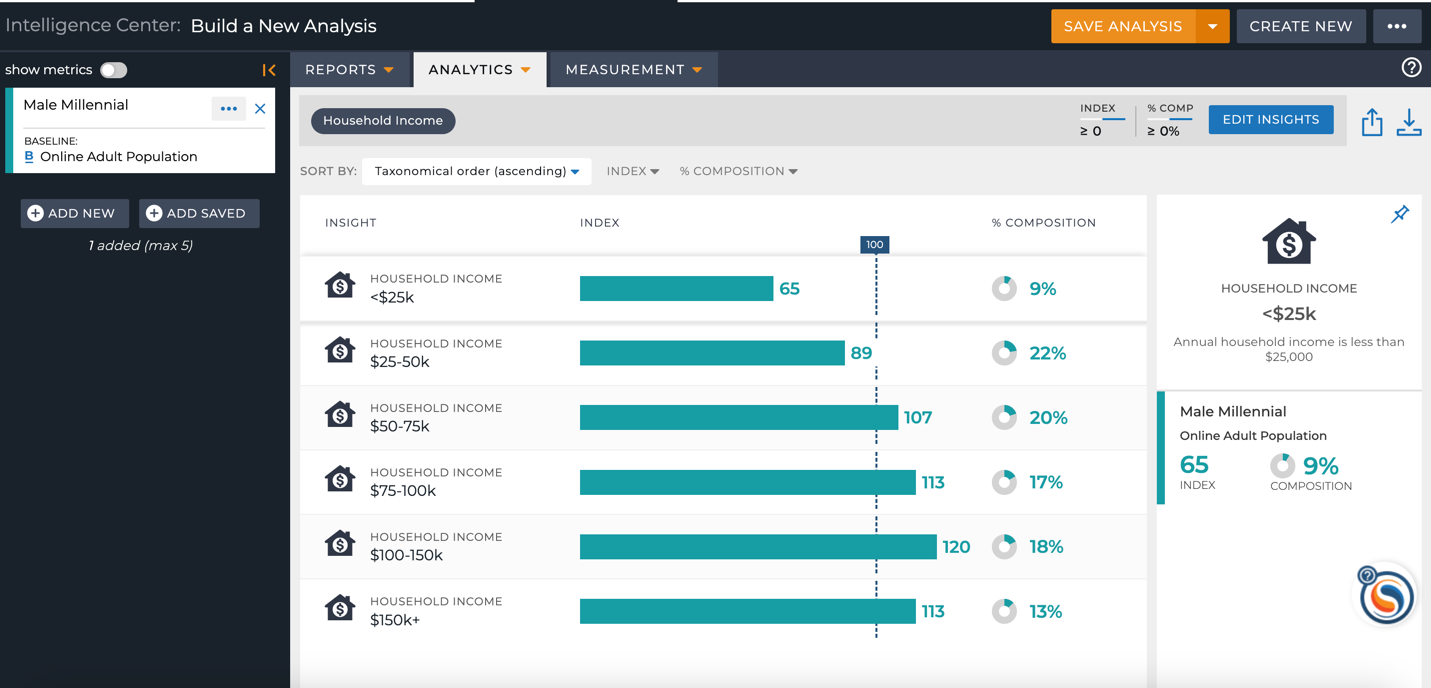 By incorporating taxonomical sorting, users can effortlessly access and export insights in a cohesive manner. This eliminates the need for manual data rearrangement, saving valuable time and streamlining the process of compiling decks and reports.