Throughout each year and each election cycle as the world around us changes, so does the U.S. voter. Resonate's AI-driven consumer intelligence gives you the most up-to-date and comprehensive view of voters with thousands of insights on over 230 million Americans, and this election season we have new data and new reports to inform your campaign strategy.
1. New 2022 Voter Landscape
Resonate's Voter Landscape provides an unparalleled understanding of the U.S. voter through AI-driven segmentation of voters into 10 discrete segments. Our Voter Landscape segmentation draws from political party, voting behavior, issue areas, values & motivations, recent events and more, to create unique personas that you can use for analysis and activation.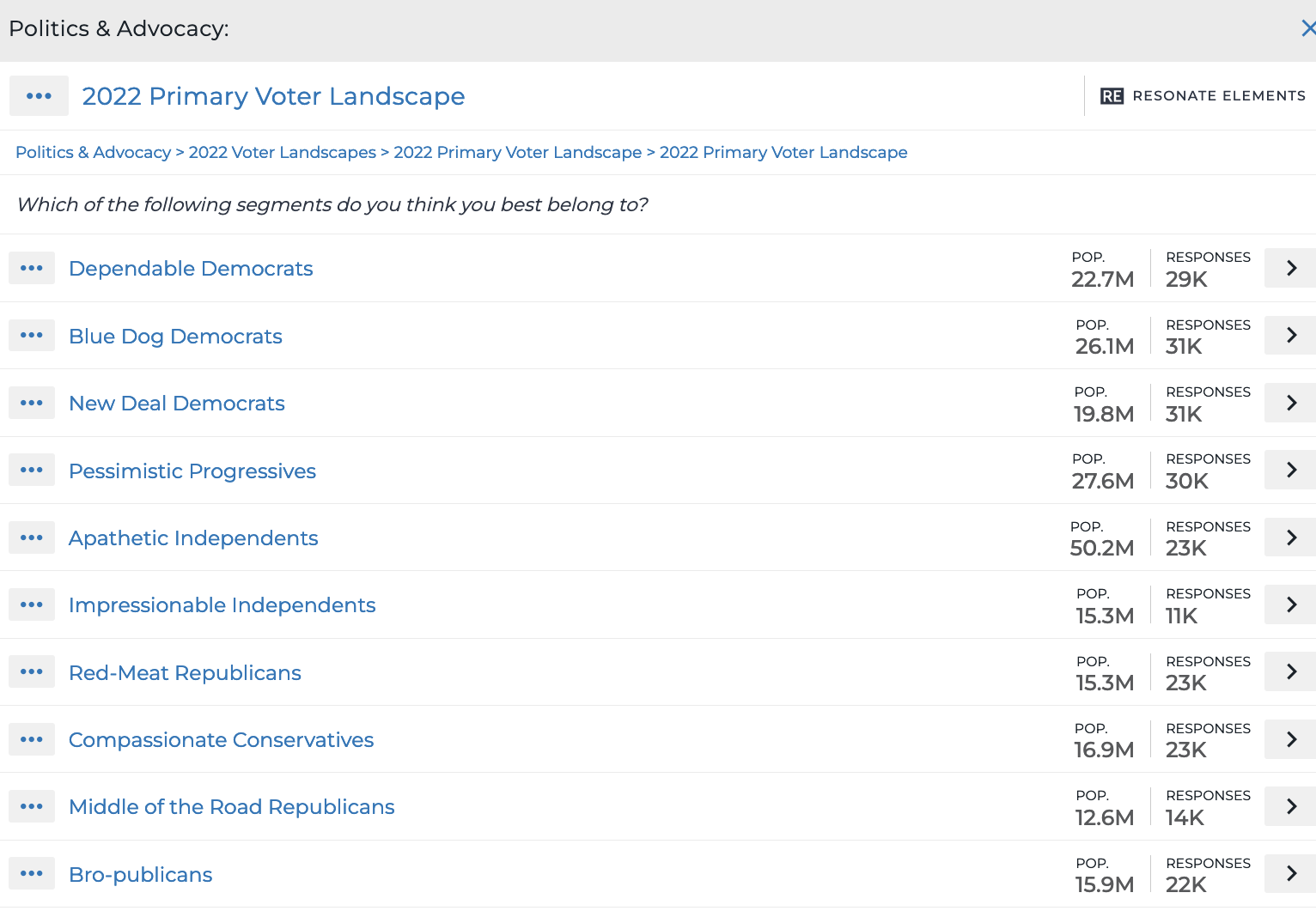 Use our Voter Landscape segments to understand the personalized difference on policy positions, values, motivations, candidate platform support, party affiliation, voting history, media consumption habits, and more.
Meet the Voters:
Dependable Democrats
Blue Dog Democrats
New Deal Democrats
Pessimistic Progressives
Apathetic Independents
Impressionable Independents
Red Meat Republicans
Compassionate Conservatives
Middle of the Road Republicans
Bro-Publicans
Learn more about each of these segments.
2. New 2022 Political Elections Report
Our new Political Elections Report provides a snapshot of your audience's beliefs and opinions on key issues to help drive your strategy for the 2022 Elections. You'll get a quick overview of where an audience falls into our Voter Landscape, their reasons for voting in 2022, and insights around voter trust.
Combine information in the 2022 Political Elections Report with insights from the Demographics and Media Consumption Reports to develop a well-rounded view of your audiences.
This report shows insights on:
Voter Landscape

Reasons for Voting in 2022

Biden Legitimate Winner of 2020 Election

COVID Restrictions and Mandates made by Governor / State Legislature

Voter trust to handle major issues, such as Health Care, Education, Crime, will Biden Break or Keep Promises, and who's to Blame for Inflation
Learn more about the 2022 Political Elections Report.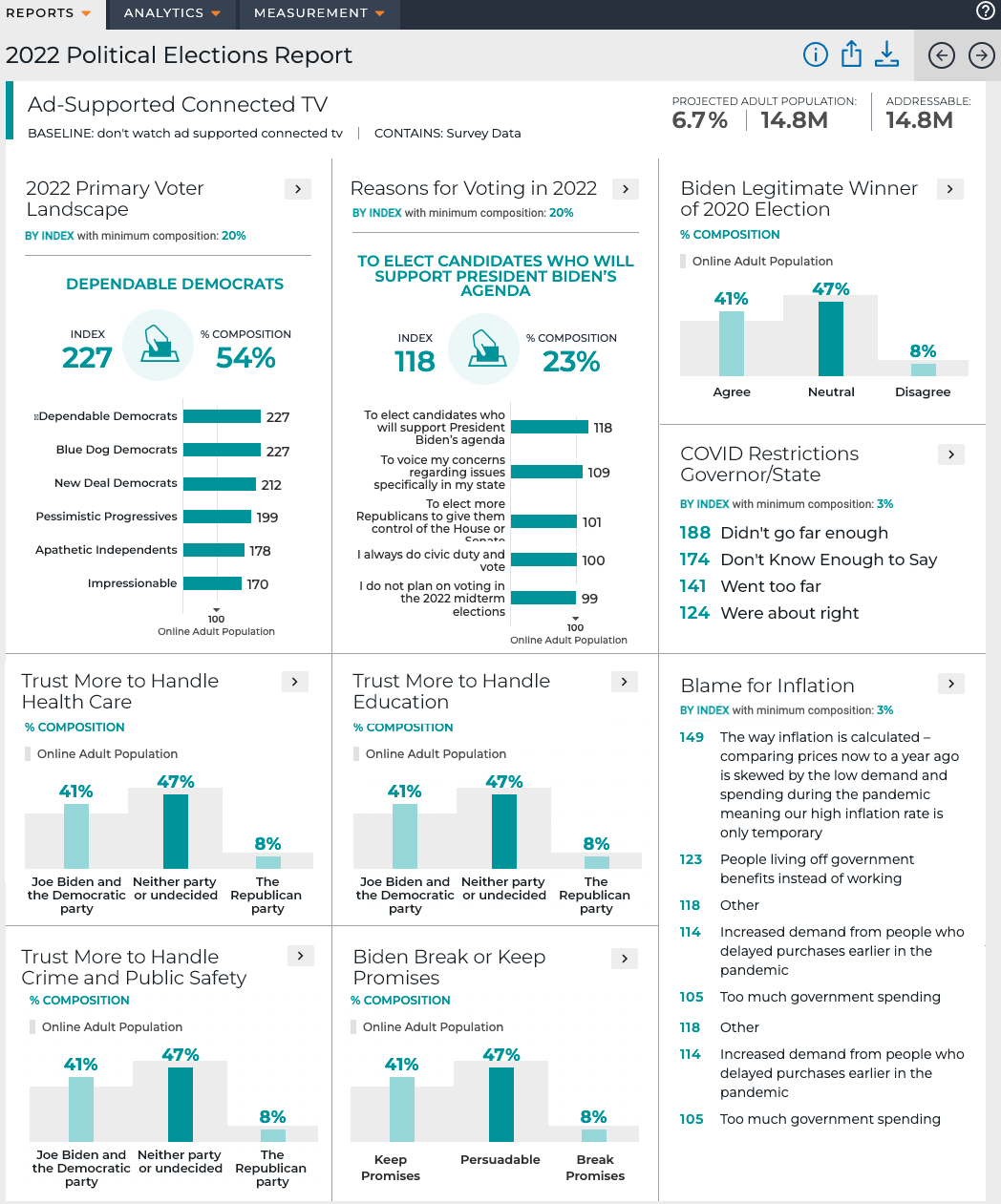 3. Updated Political Drivers Report
We've updated the Political Drivers Report to highlight insights that will help inform your campaign strategy and engage the voters you need to reach more successfully.
The updated report will continue to provide a quick overview of an audience's political affiliation, engagement, ideology, and top issues, and will now also include new insights on influential sources of information, candidate platform support, voting patterns, and opinions on Biden's Administration.
This report shows insights on:
Political Party

Top Issue Areas

Top Threats to the U.S.

Influential Sources of Info

Candidate Platform Support

Voting Pattern

Thoughts on Biden Administration's Top Priorities
Learn more about the updated Political Drivers Report.