You can activate an audience that combines Tags and Resonate Elements. This allows for more precise segments, audience reach, and smarter media spend. Take advantage of this capability and elevate your engagement and make your tag retargeting strategy more sophisticated!
For example, you can retarget parents who visit your website.
To do this, go to the Segmentation Center first. Add your saved tag to your audience definition from the Tags tab under Your Data. In our example, we'll select the Homepage tag. Now we can include any of our 14,000 attributes under contained in Resonate Elements. We'll add Have Children under age 18. Save the audience.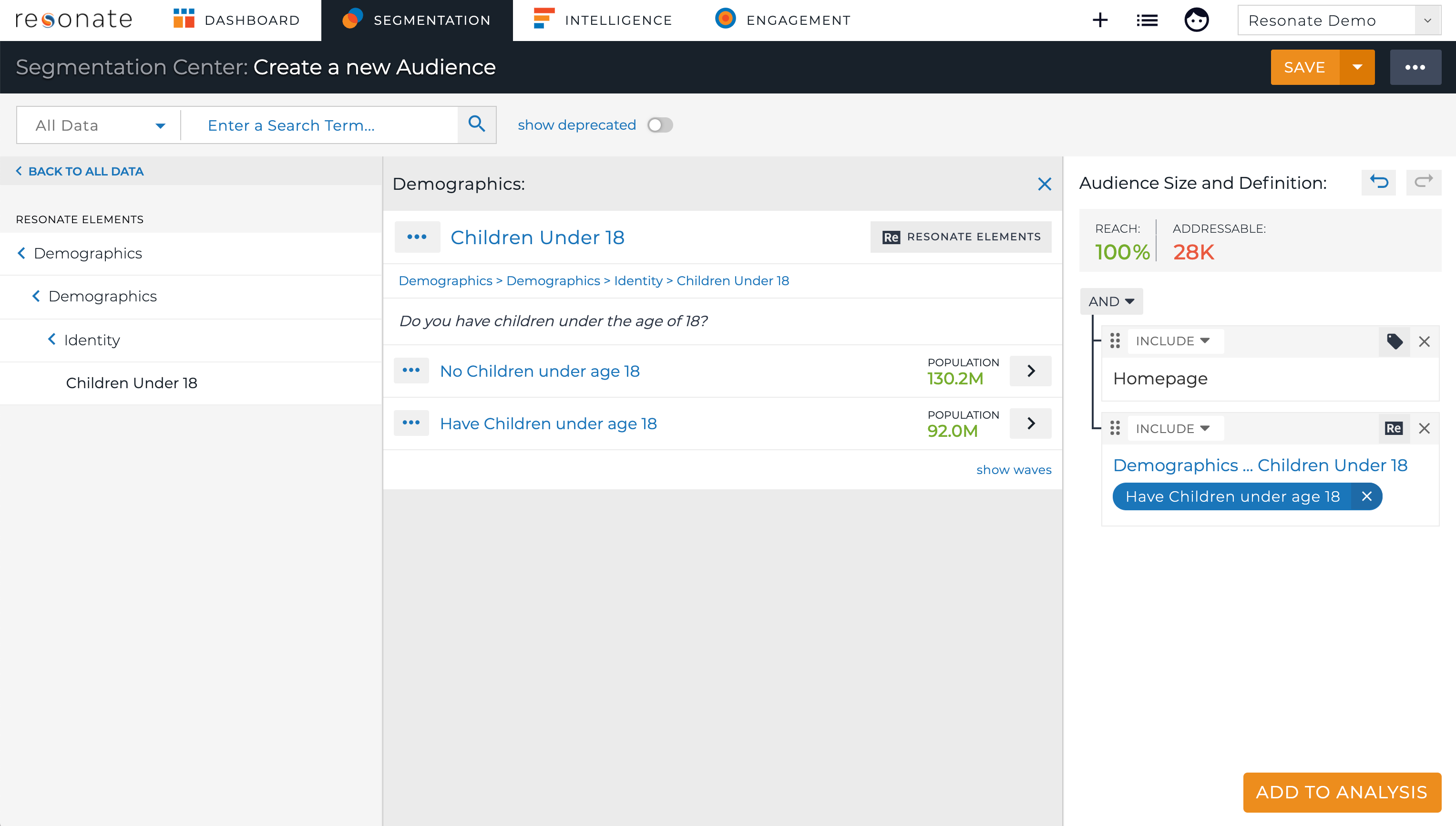 To activate, click on the list icon in the top navigation and select Audiences.

You'll land on the Your Saved Audiences page. Find your audience and click Activate.

Choose your partner, set start and end dates, and choose Retargeting as the Delivery Method. Click Start Delivery and you're all set.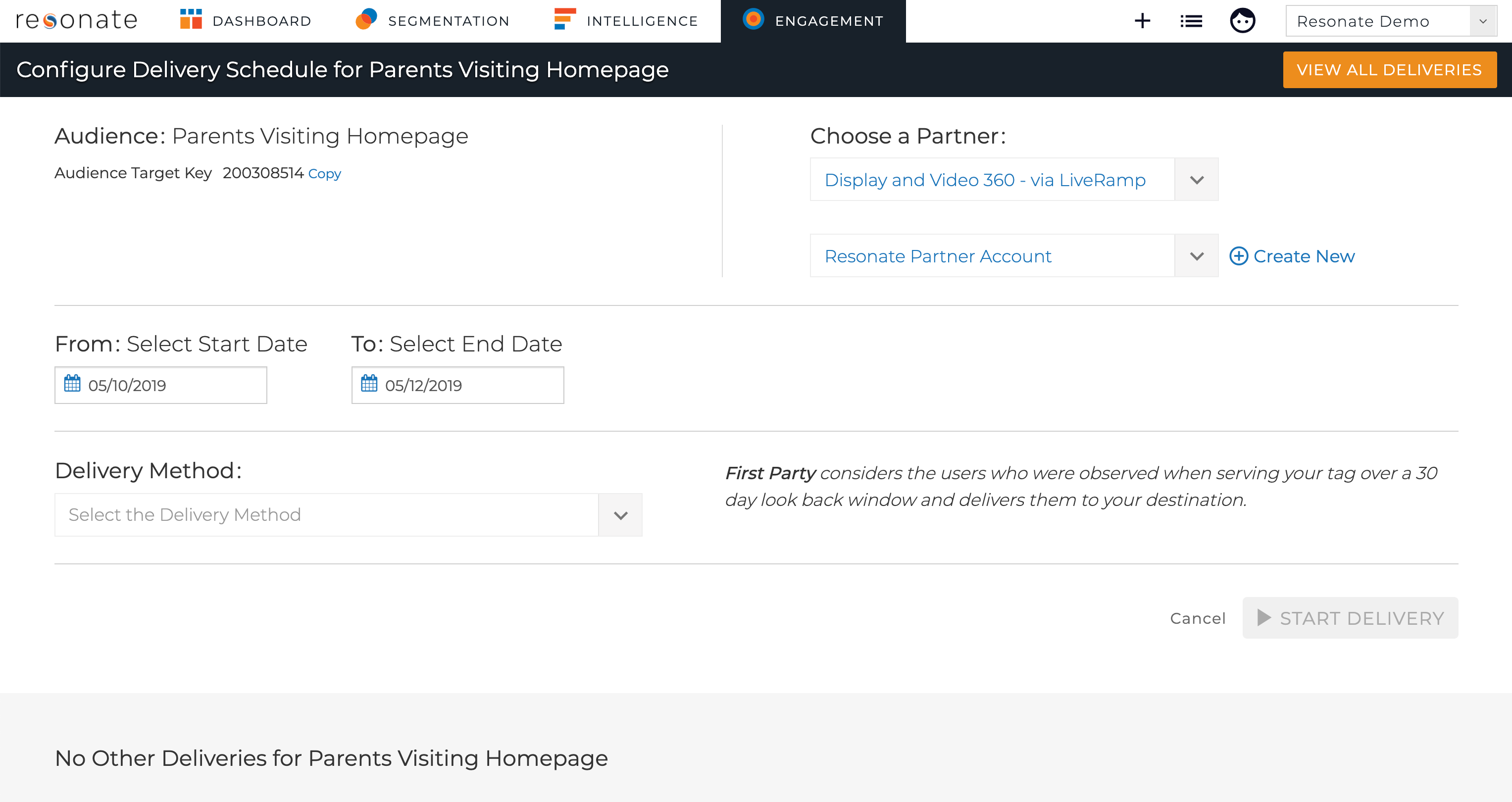 Resonate gives you the power of precision. Not only can you segment your tags with Resonate's 14,000 attributes to better understand the people coming to your digital touchpoints, you can also easily retarget them and engage them online. This makes Resonate the only solution that directly links cutting-edge consumer research with your customer journey in one platform.