A Tag, sometimes called a pixel or beacon, collects data from digital properties, such as websites or digital ads. Resonate Tags play an integral role in providing you with deep insights to better understand and engage with the people interacting with your brand and digital footprint. Tags are key to several Resonate products, including the Resonate Platform, Individual Append and Intelligent Onboarding.
Client Administrator users and Analyst users in Resonate have the ability to create and manage their own Resonate Analytics Tags. These Tags can be placed on web and media properties.
By analyzing the data captured in Tags, you can then gain insight into the audiences that are visiting your site, as well as who is being reached and who is responding to your marketing campaigns. Read more about our recommendations for a Tag measurement strategy.
How are Resonate Tags structured?
There are six Tracker Type options to choose from – Click, Conversion, Custom, Impression, Media and Site.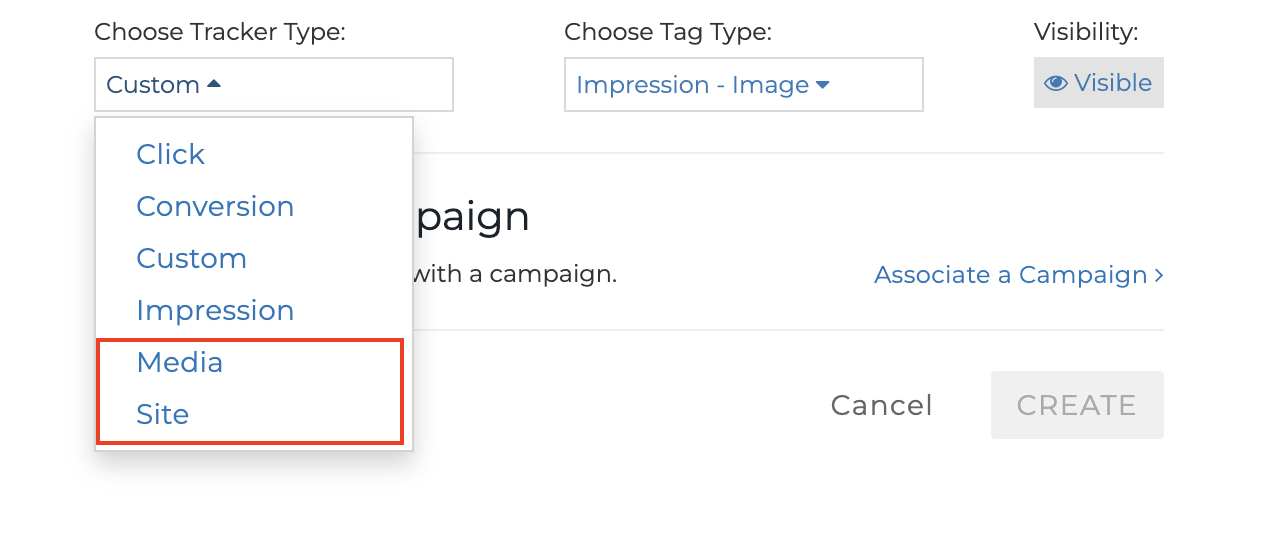 In most cases, to get the most value out of your tagging strategy with Resonate, we recommend that you choose our dynamic Site Tags and Media Tags. Dynamic tags allow you to define what information you'd like to send back to Resonate to create your own custom taxonomy within the Ignite Platform, so that you can build, analyze & activate engagement-based audiences.
For example, once you've created a Site Tag, you can edit the parameters to segment users by page events, such as add to cart or a form submission. Even if you do not plan to edit the customizable tag parameters, in most cases we still recommend you choose our Dynamic Site or Media Tags.