Your Tag strategy should encompass different types of digital content for comprehensive measurement and analysis – enabling you to understand nuances between these different digital touch points.
Tag Digital Properties
We recommend tagging all of your digital properties for a holistic Tag Measurement.  Here's a high level example of where we'd recommend placing tags for "Brand A." You'll notice we recommend placing tags on both your Owned and Paid media channels.  
Examples of Owned Media are: Website, Email, Blog, Video Content.  For your Website and Blog, we recommend placing a Site Tag.  For your Email and Video content, we recommend placing a Custom tag. 
Examples of Paid Media are: Display Ads, Video Ads, Social Ads.  We recommend placing Media Tags on these channels.  

Website Tags
Placing a Dynamic Site Tag on your website will help you get a good understanding the people visiting your website.  Our Dynamic JavaScript Site Tag allows you to place one tag broadly across your site, then dynamically populate the tag with data about the page category and individual. You can then use this data to build Audiences in the Resonate platform for Insights and Activation.
Learn more about Site Tag Best Practices. 

Tag Website Channel Traffic
Resonate Tags have the ability to pass custom parameters in the Tag, so you can view where your customers are coming from when they purchase or convert- via Paid or Organic Social, via Email or via your Search Engine Marketing.

Tag your Media Vendors
Tagging your Media Vendors will enable you to measure how effective they are!  You'll want to determine how many Tags you need to generate per vendor, and ideally per media campaign, so you can track how your creative in campaign 1 is performing compared to your creative in campaign 2.  You can track ad impressions, clicks, and video impressions.  Leverage our Dynamic Media Tag for tracking your Media Vendors.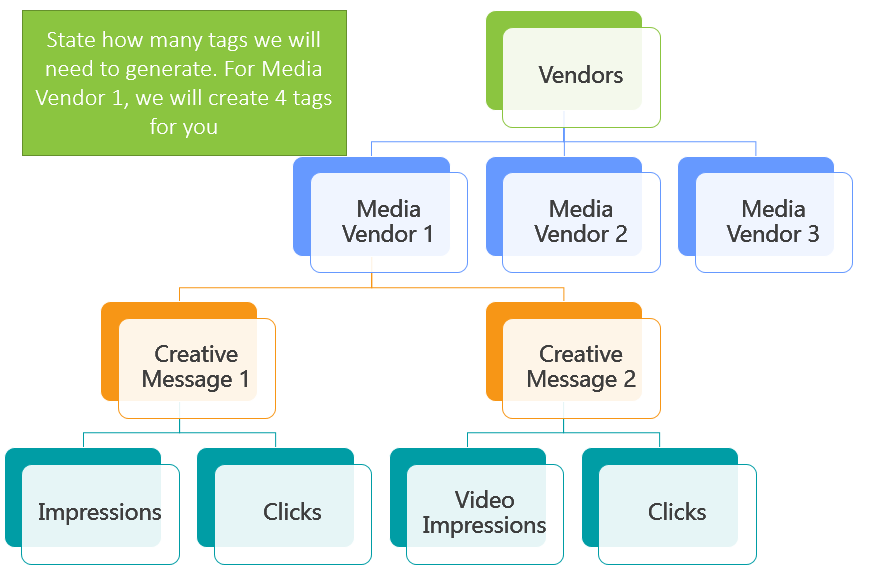 Tag your Video Ads
Work with your Resonate Client Partner to place Tags in your Video Ads to track completion using a Custom Tag.

Learn more on how to create Tags in Resonate.