From the Dashboard, click on the List icon in the top navigation and navigate to the Audiences page.

From the Your Saved Audiences page, click on the blue people icon next to the name of your audience. You can also click the ellipsis icon ... on the far right, and choose Change Image.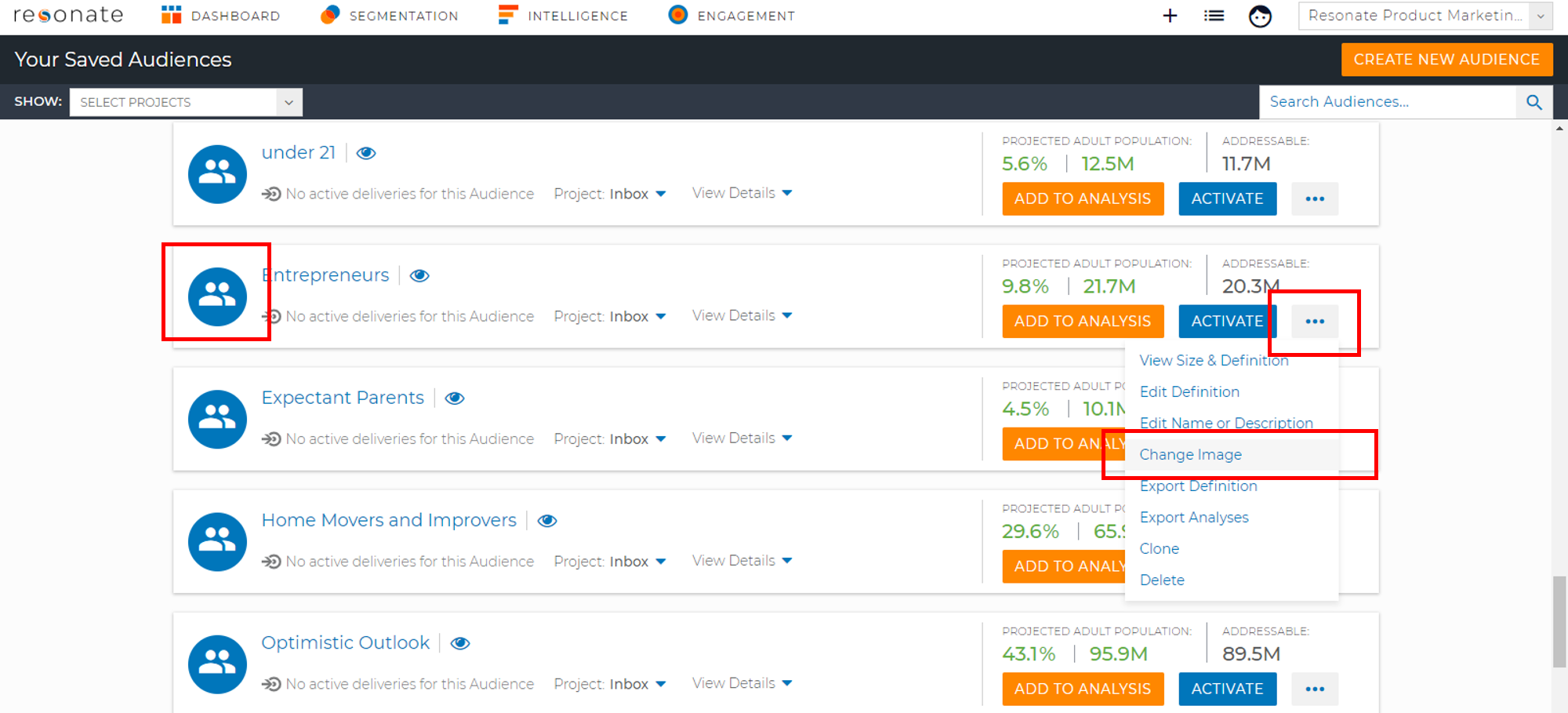 This will open the photo gallery. You can filter photos by clicking on the categories displayed across the top. Click on a fitting photo to save it for your Audience.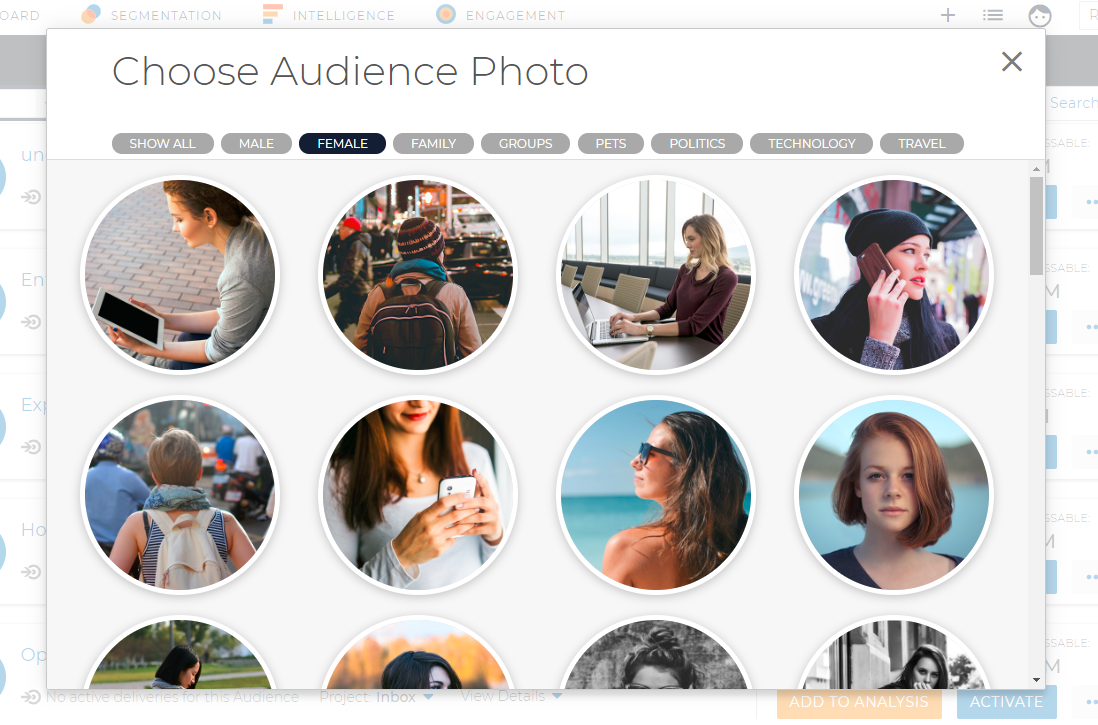 To change the photo, follow the same steps!