You can save your audience anytime in the Audience Builder. Simply click on the Save button in the top right corner.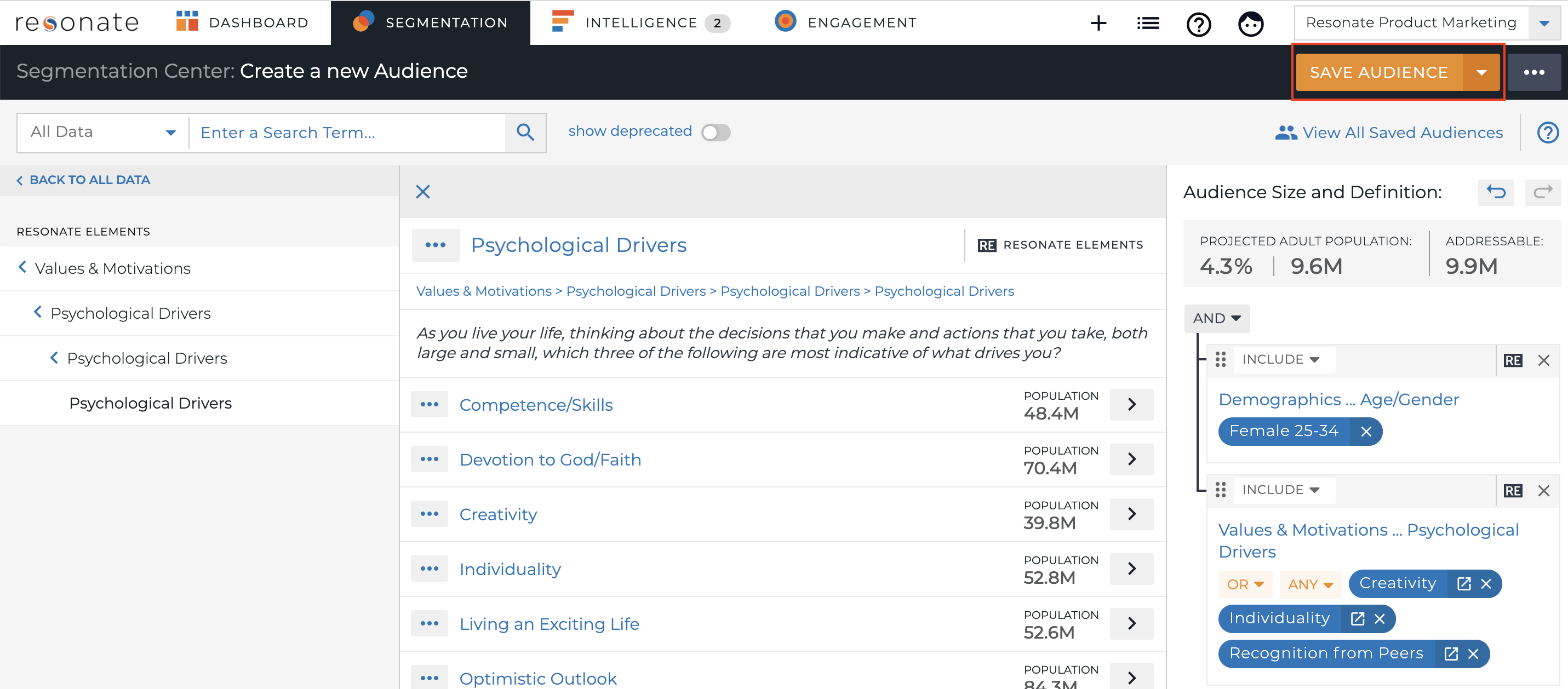 When you are creating a brand new audience and save it, you'll have to name your audience and, optionally, add an audience description. Next, you'll need to select the collection to which you want to save your audience. You can learn more about collections here.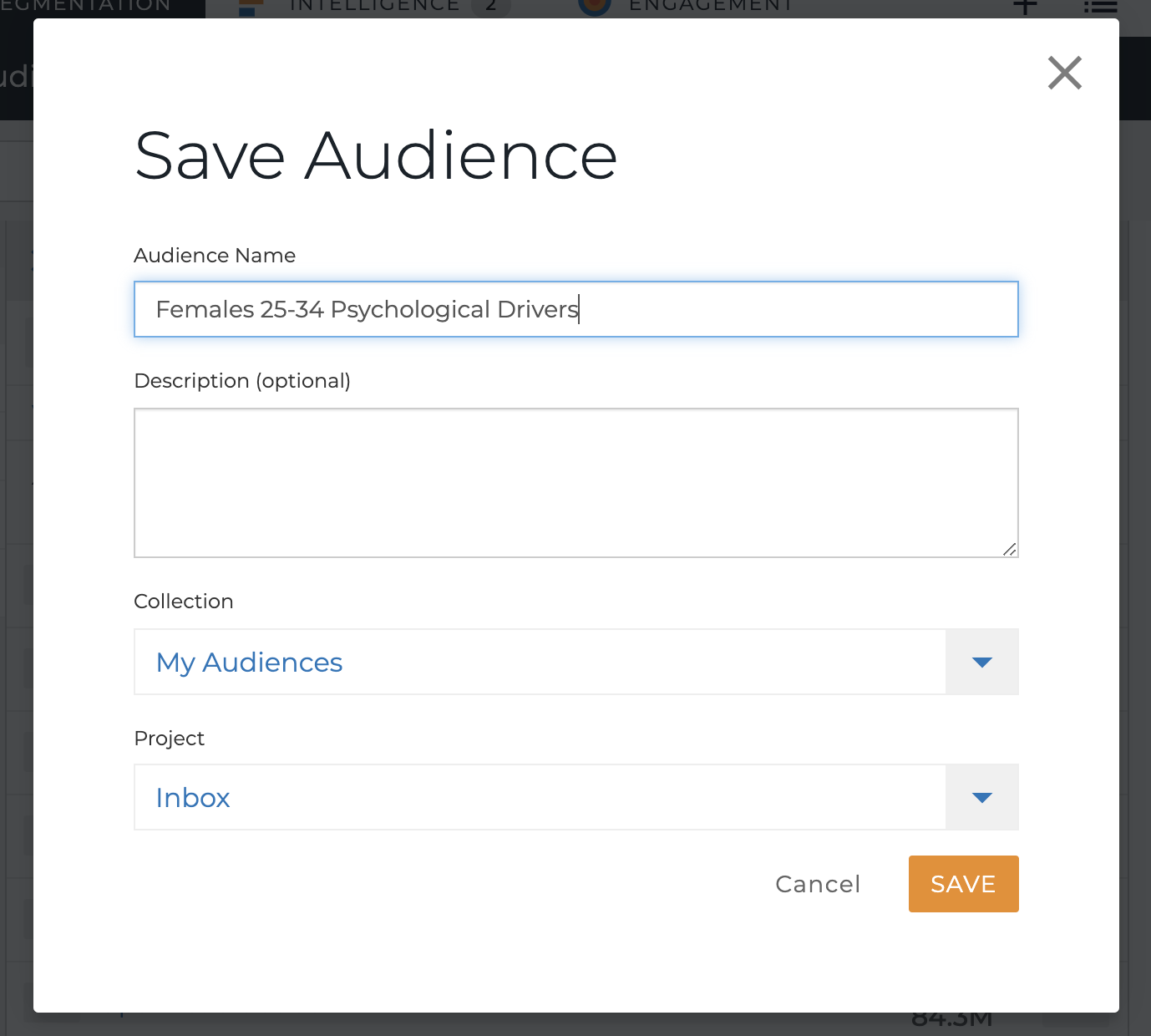 If you make changes to a saved audience and attempt to leave the page, Resonate will alert you that you have unsaved changes. If you want to save your changes, click Cancel, then save your audience. To undo the changes and leave the Audience Builder, select the Continue - Do Not Save option.