You'll begin all your Resonate activities on the Dashboard. Here you can choose to create new Audiences, Tags and Analyses, manage your existing assets and deliveries, or start activating an Audience.
Simply put, this is where you can access all the core building blocks of Resonate.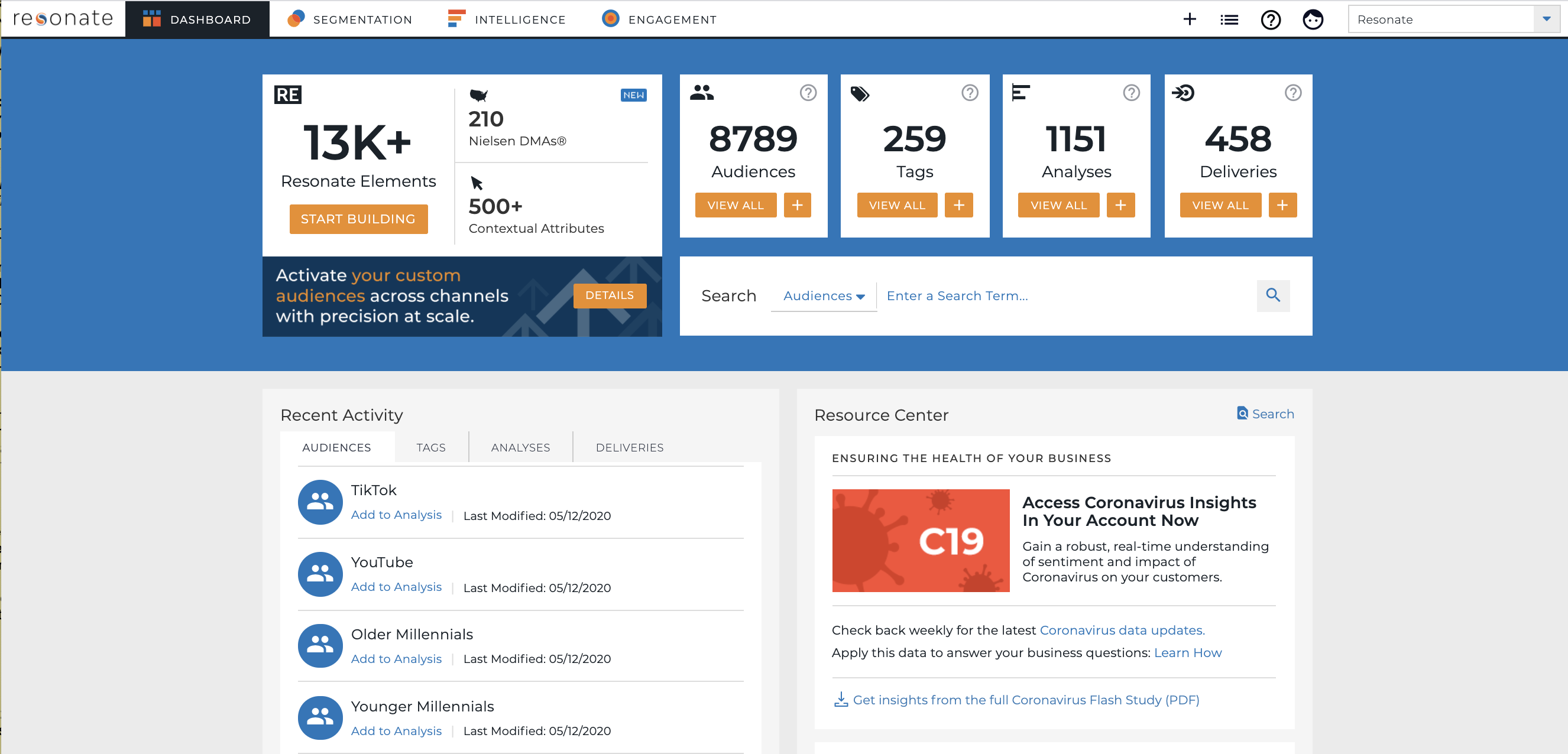 The four tiles on the Dashboard show how many of each object – Saved Audiences, Tags Deployed, Saved Analyses, and Deliveries – you have in your account. The View All button in each tile takes you to the full list of each item. Underneath, you can search for your saved Audiences, Tags, Analyses, and Deliveries.

The tile on the left is updated with product and feature releases, best practices for using the platform, and the latest Resonate news that is relevant to your account.


The Recent Activity Panel contains a list of Audiences, Tags, Analyses, and Deliveries that you have accessed most recently. This activity is specific to your individual user account.


You can search for saved items using the search. Apply filters to narrow your search by Audiences, Tags, Analyses, and Deliveries.


Use the Resource panel to access videos, webinars, trainings, and knowledge base articles that will help you make the most out of Resonate.


The header navigation lets you move easily across the application between Dashboard, Segmentation Center, Intelligence Center, and Engagement Center. Use the + icon to create a new Audience, Tag or Analysis, and the List icon to manage all of your saved assets.