Engaged Audiences can be used to build audiences, analyze insights, and for activation.
Building Audiences with Engaged Audiences
Engaged Audiences allow you to quickly glean insights on people who consumed a specific topic online. For example, Orvis might want to create an audience of female fly fishers to learn more about females who are reading about fly fishing in order to expand their customer base.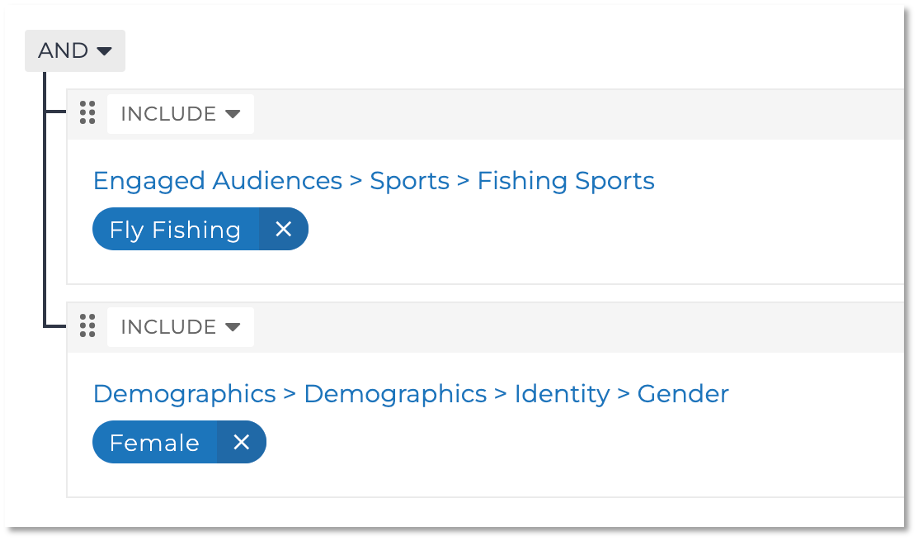 Benefits of Engaged Audiences in Audience Creation
Increase Precision: You can increase precision with Engaged Audiences by finding your previously saved audience of female fly fishers and including individuals who consumed content about camping as well.
Increase Targeting Scale: Casting a larger net is made simple with the option to enrich an audience with Engaged Audiences. For example, you can increase your audience size by including individuals who consume content on recreational fishing or adventure travel to your female fly fishing audience.
Analyzing Engaged Audiences
Orvis can gain an understanding of where female fly fishers consume media, what brands they engage with, and what they value in our curated reports. In this example, Orvis can learn that female fly fishers watch the National Geographic Channel, shop at Bass Pro Shops, and want to be trusted and respected by others.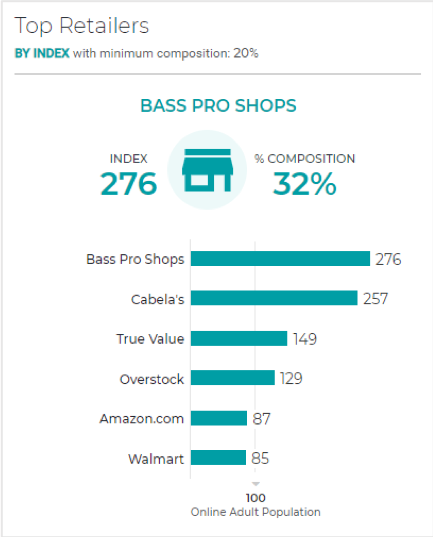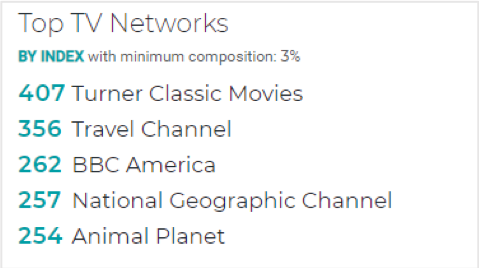 Note: You will only see the addressable audience as a metric with Engaged Audiences.
You cannot view the site affinity, category affinity, or trend reports with Engaged Audiences, see Engaged Audiences as insights, or include Engaged Audiences in a compatible audience for use in the Audience Crosstab.
Activating with Enaged Audiences
Using the insights drawn from our curated reports, Orvis can develop meaningful creative and messaging strategies to reach these female fly fishers.
1. Customers can activate directly through the platform by finding their Engaged Audience and clicking Activate.
2. Select an activation partner and destination, pick start and end dates, choose retargeting for delivery method, and start the delivery.