Resonate's Taxonomy is organized into three main groups to help you distinguish between data types available to you: 
Your Data – including your Tags, 1

st

 party data and appended 3

rd

 party data

 

Resonate Elements – these are attributes that result from 

Resonate's

 continuous research

Additional data – Behavioral data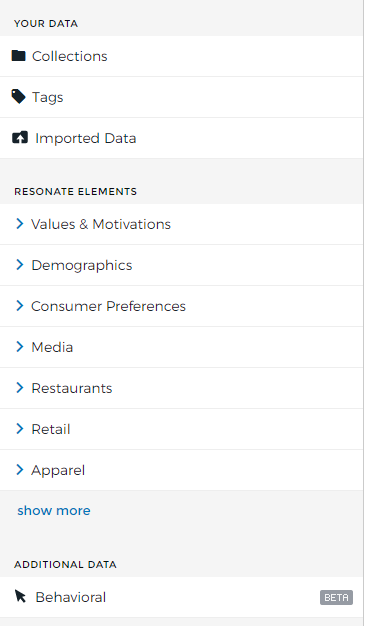 To make finding data even easier, we grouped similar attributes together and classified them in a structured category path. Here are few examples: 
Resonate Elements > 

Demographics > Demographics > Identity > Age Group > 25-34

 

Resonate Elements > Politics & Advocacy > Civic Expression > Ideology > Fiscal Ideology > Moderate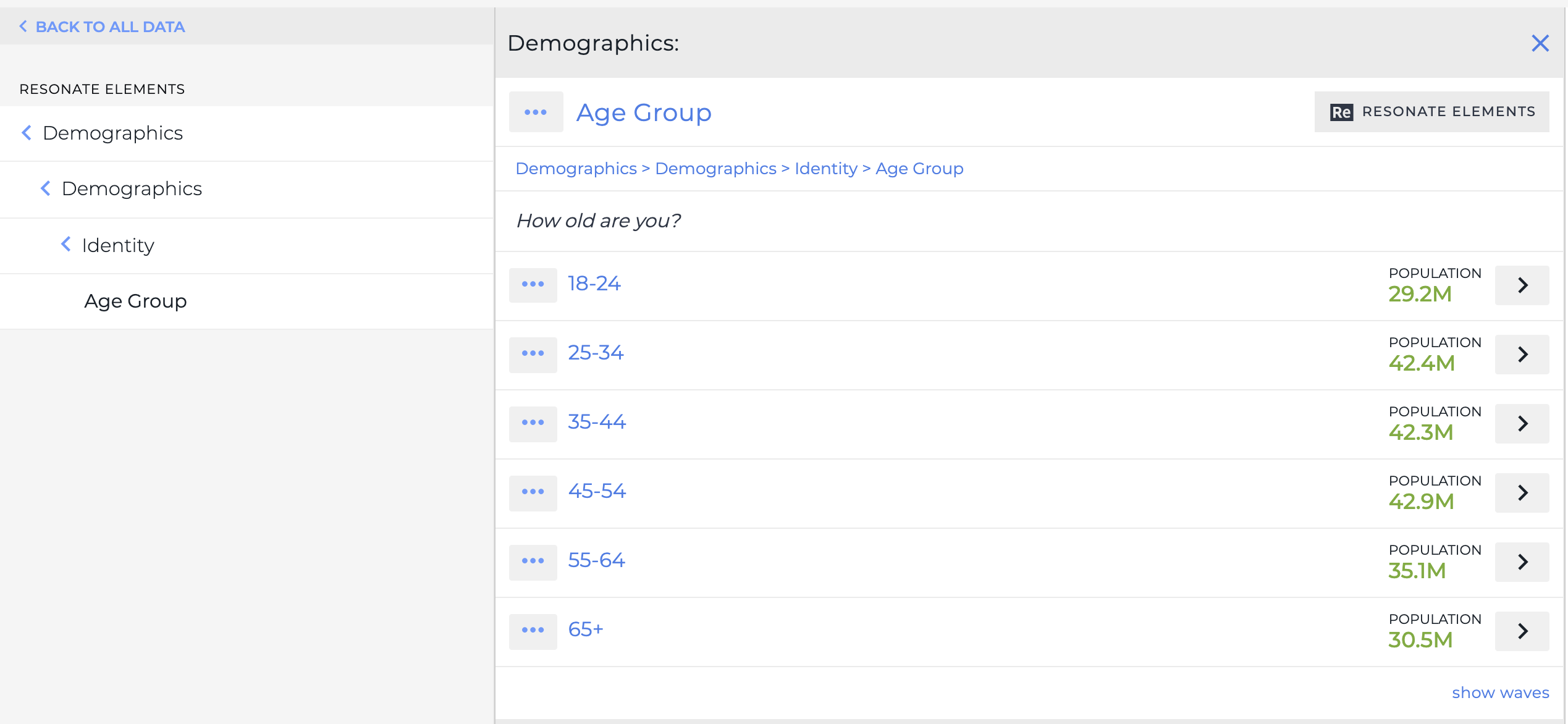 Resonate Elements
There are 16 categories at the highest level of the Resonate Elements taxonomy, and all attributes cascade from one of them. The categories are: 
Values & Motivations

 

Demographics

 

Consumer Preferences

 

Media

 

Retail

 

Apparel

 

Home & Family

 

Health & Pharma

 

Restaurants

 

Food & Non-Alcoholic Beverages

 

Alcohol & Tobacco

 

Automotive

 

Financial Services & Insurance

 

Technology & Telecom

 

Travel

 & Hospitality

 

Politics & Advocacy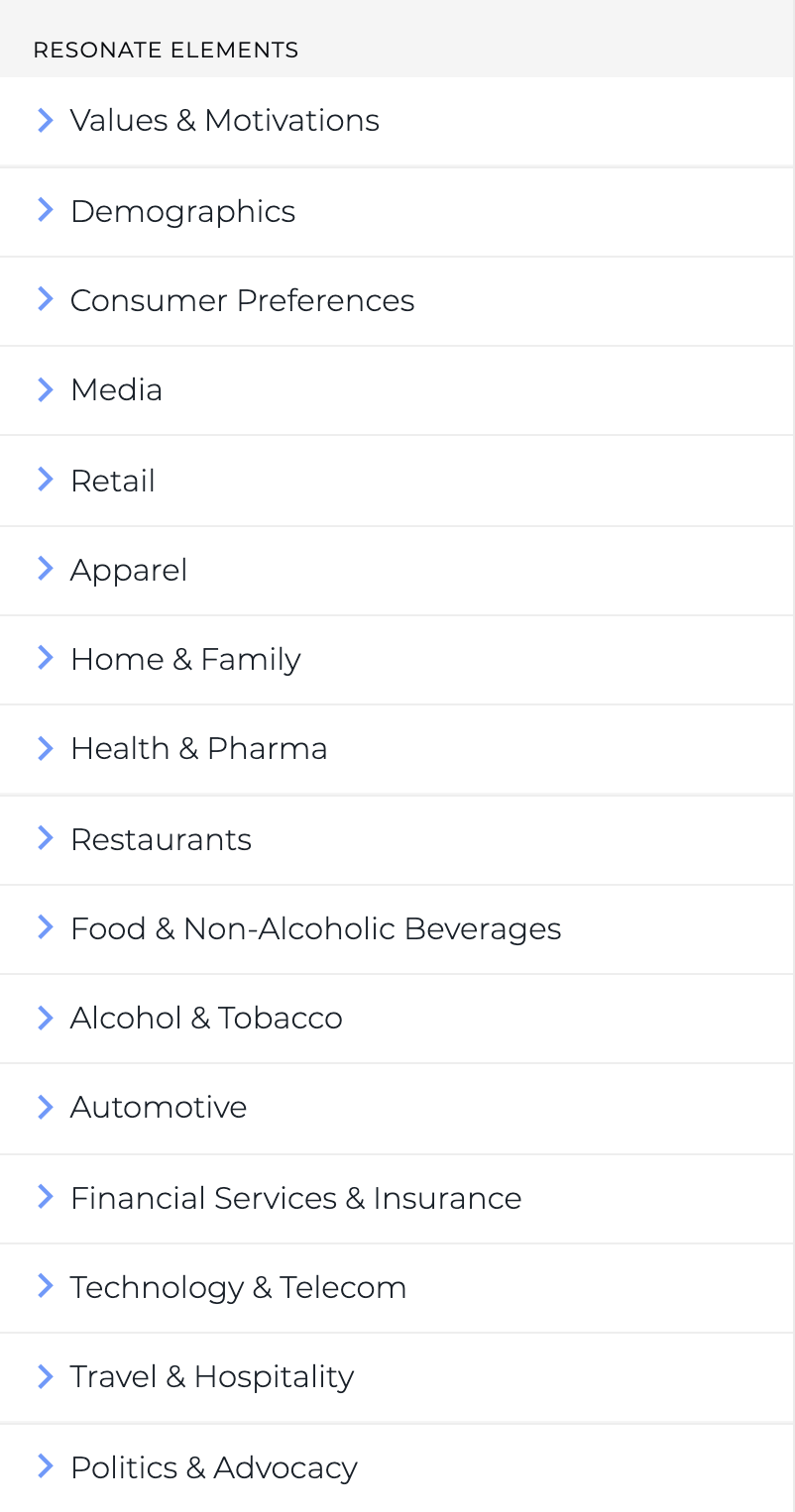 By default, Resonate Elements will display the top 5 categories. Click on show more to expand for the rest of the categories. You can collapse the navigation back to its default state by clicking show less.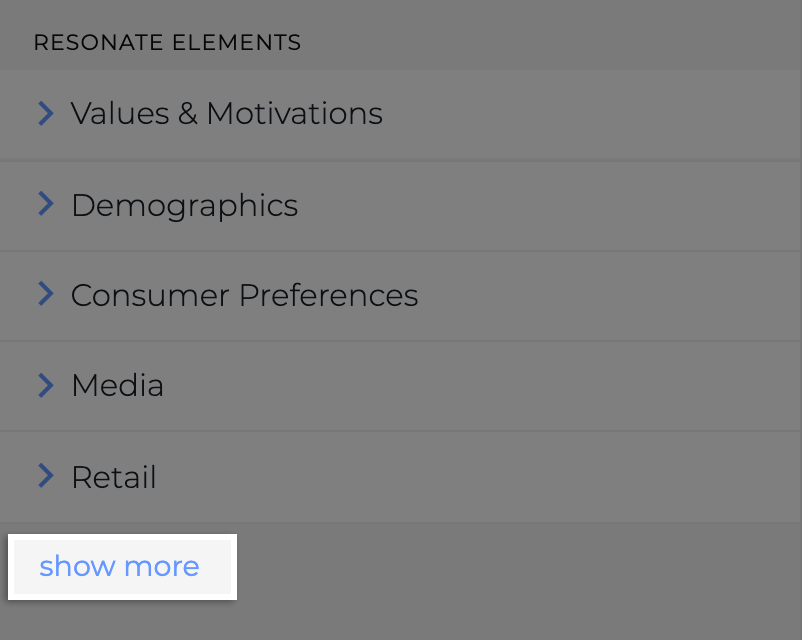 Pro Tip: Search is the best way to find what you're looking for in the Taxonomy.  In the example below, searching for "Green" will return attributes and attribute values that match the searched term.