Invitation Email

Your Resonate representative can invite new users to Resonate. Invitees will receive an email containing registration instructions.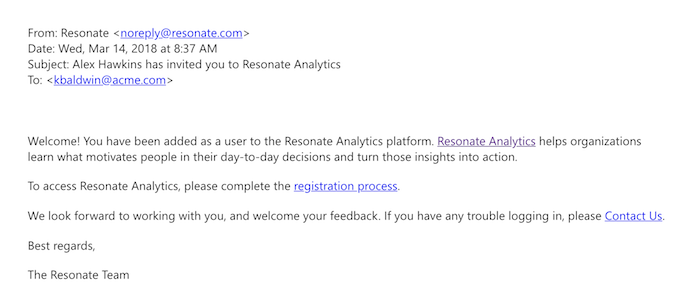 Registration
Follow the Registration link in the invitation email to register your user account. Roles and permissions—Administrator, Analyst, Viewer—are predetermined when the invitation is sent.
The username for your account is the email address to which the invitation was sent.
The Resonate Analytics registration page requires the following fields:
First name

Last name

Title

Organization

Password*

Password confirmation*
*Your password must meet the requirements specified on the registration screen.
All new users must accept Resonate Analytics Terms and Conditions as part of the registration process.
Login
You can access the Resonate platform at https://signin.live.resonate.com/login. Enter your registered email address and password, then click on the Login button.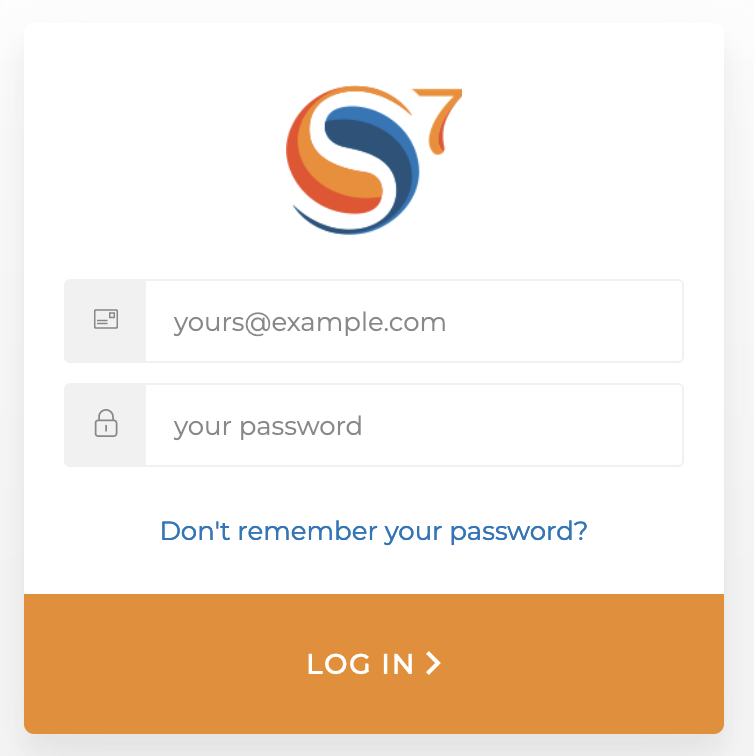 Having issues logging in?
You might have Ghostery installed, which is a privacy browser extension with a built-in ad blocker that can prevent you for logging into Resonate.
Not using Ghostery? It could be another ad blocker plug-in that is interfering with your ability to log in to Resonate. Please disable these plug-ins in order to log in successfully.
If you are still having issues logging in, please reach out to your CSM for additional help!