Click on the Save button in the top-right corner of your screen to save your analysis.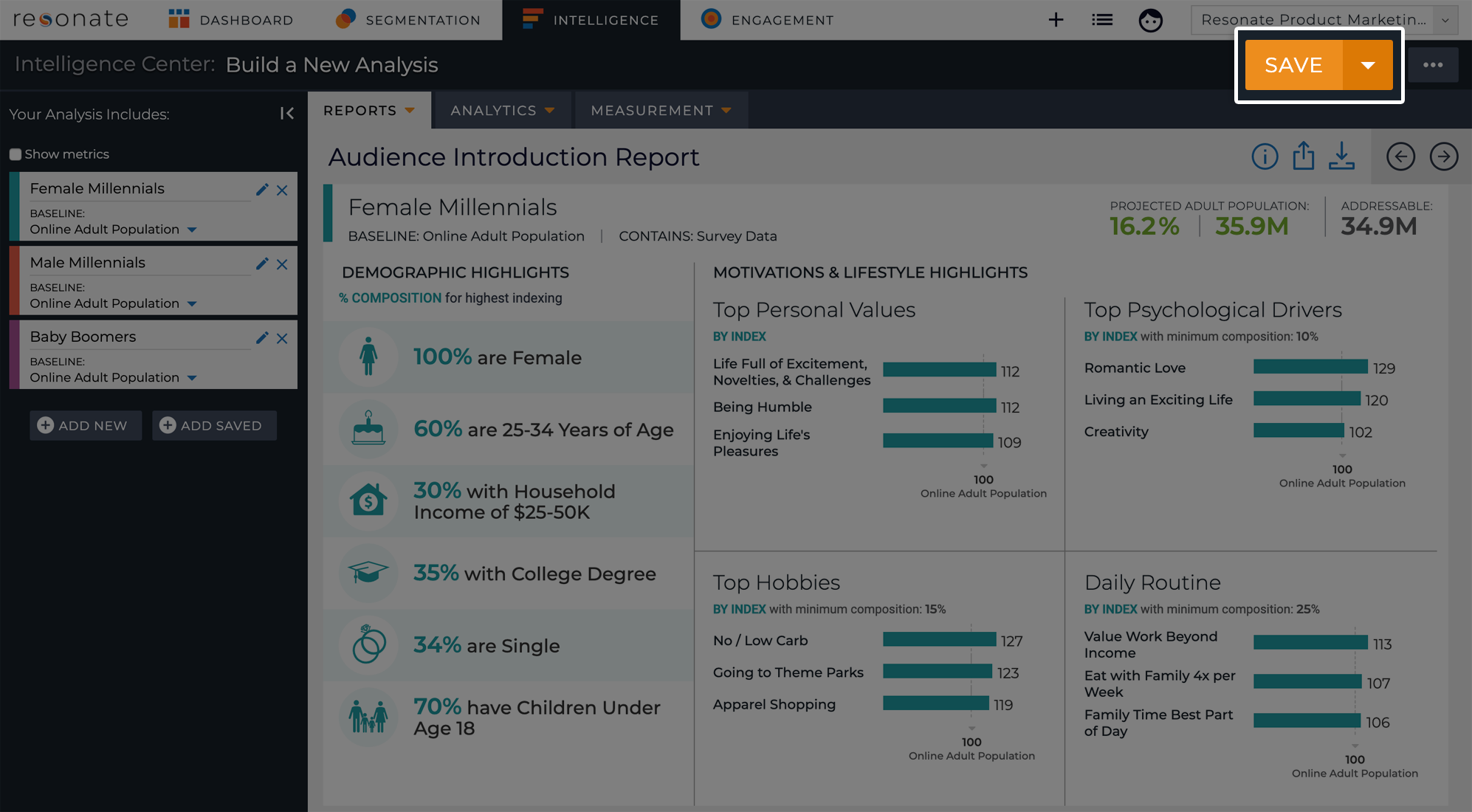 Give your analysis a name and, optionally, a description. You must choose a project in which to save your analysis. When you're done, click Save.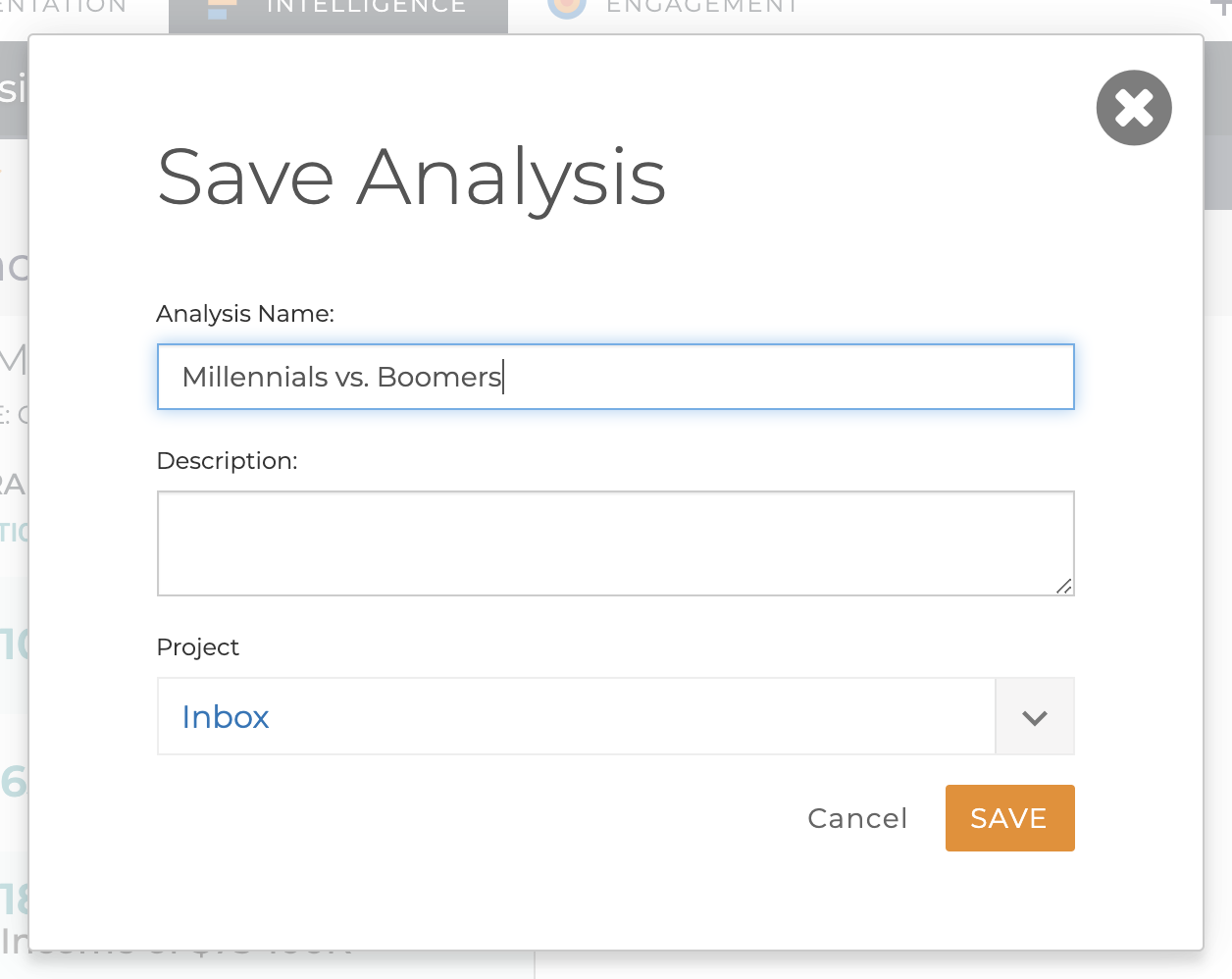 Once your Analysis is saved, you'll see its name in the top-left corner of the page. To edit the name, click on the pencil icon.