By default, an Inbox project is available to Administrators and Analysts.
If you are an Administrator, you can create additional new projects.
Click on the user icon in the top right corner of the page, then select Administration from the drop-down.

Then click the New Project button. You will be prompted to enter a name and, optionally, a description.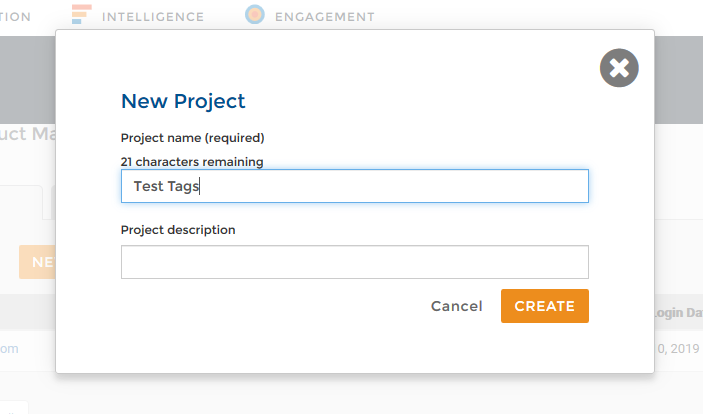 Once the project is created, you will be able to save analyses in it.
Administrators can then share projects with other users in the organization.