There are four main ways you can use your Custom Flash Model data in the Resonate Ignite Platform:
Audience Building
View Insights
Audience Crosstab
Activate
You can not use Custom Flash Model data as an insights. For example, if you have a Custom Flash Model audience of people who will watch a movie, you can see all Resonate insights against this audience. But you cannot look at an audience of Female Millennials and see how they index for watching the movie. You can measure your personas against Flash Model data, but you cannot measure them against digital touchpoints, nor can you trend them.
Let's dive a little deeper and show examples for each way you can use a Custom Flash Model.
1. Audience Building
In this example, we wanted to identify people who do and do not support improving methods to distribute ballots. We can add this flash model to our audience definition and save the audience.

2. View Insights
Now we can learn more about them to help guide our messaging, creative, and media planning. For example, supporters of improving ballot distribution methods value acquiring wealth and influence and living an exciting life, so these are themes we can incorporate in our messaging.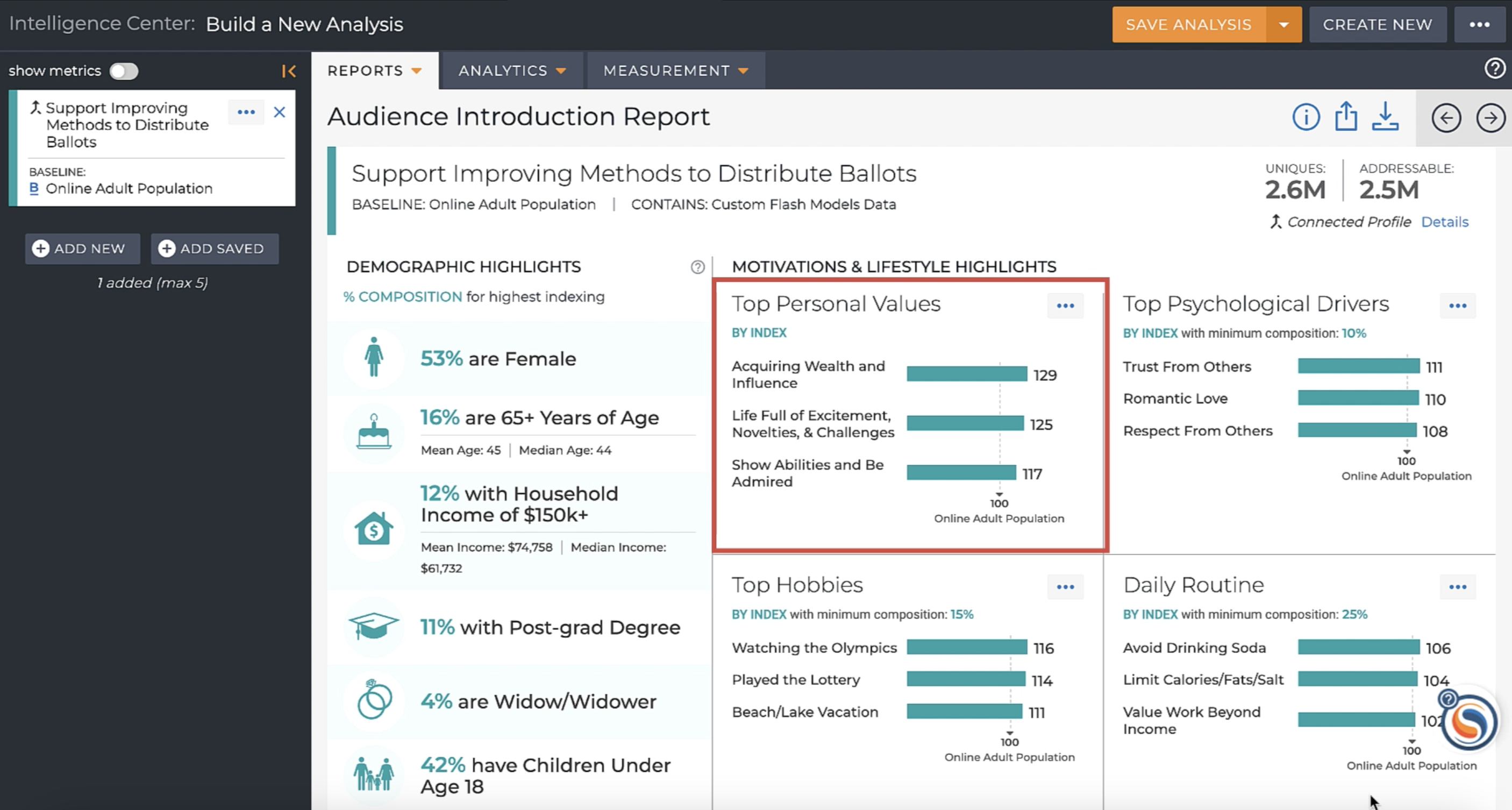 3. Audience Crosstab
We can also use this audience in an audience crosstab to measure against our personas. For example, 55% of our supporters are frequent voters.

4. Activate
Now we can reach this audience by activating our custom flash model audience in the engagement center. When activating a flash model audience, we recommend selecting retargeting as the delivery method.