When building an audience, if you see a Metrics on Hold notification similar to the message below, that means that you have exceeded our attribute threshold for viewing audience size metrics within the Segmentation Center.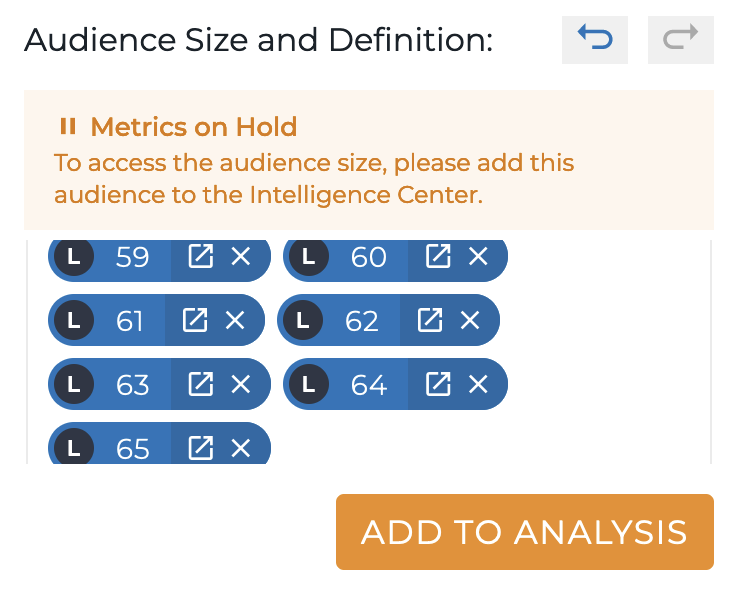 This threshold does not affect your ability to create the audience or add additional attributes to your audience. Once you've exceeded the attribute threshold, the audience size metrics are still available for the audience but are only viewable within the Intelligence Center. This allows you to continue to build complex audiences using many attributes without delaying any speed to insights.
If you receive the Metrics on Hold notification, simply continue building your audience and then add your audience to the Intelligence Center in order to view the audience size metrics.