Our latest platform release includes enhancements that will improve the self-service activation experience, including allowing users to more easily activate to LiveRamp destinations.
Here's a summary of what's new:
Improved activation to non-configurable LiveRamp destinations

Visible but un-clickable active deliveries in the

Choose a Partner

dropdown

Bug fix for opening and saving analyses with unsaved audiences
Activation Enhancements
Improved Self-Service Activation to Non-Configurable LiveRamp Destinations
With this release, we've improved the process of delivering Resonate audiences to non-configurable LiveRamp destinations, making these audience deliveries faster and more efficient.
This includes the following destinations through LiveRamp:
Amazon

Amobee DSP

Amobee DMP

Roku
To activate to these non-configurable destinations previously, you would submit a request to your Resonate Customer Success Manager by selecting Submit Request on the audience delivery page. After the request was submitted, we would fulfill this delivery on your behalf.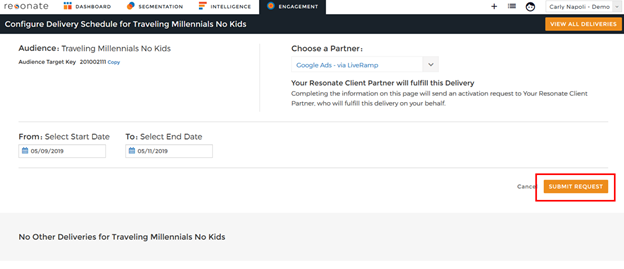 Instead, now you will see a Start Delivery button similar to our other audience deliveries. This will give you the ability to send your audience directly to LiveRamp without needing the assistance of your Customer Success Manager.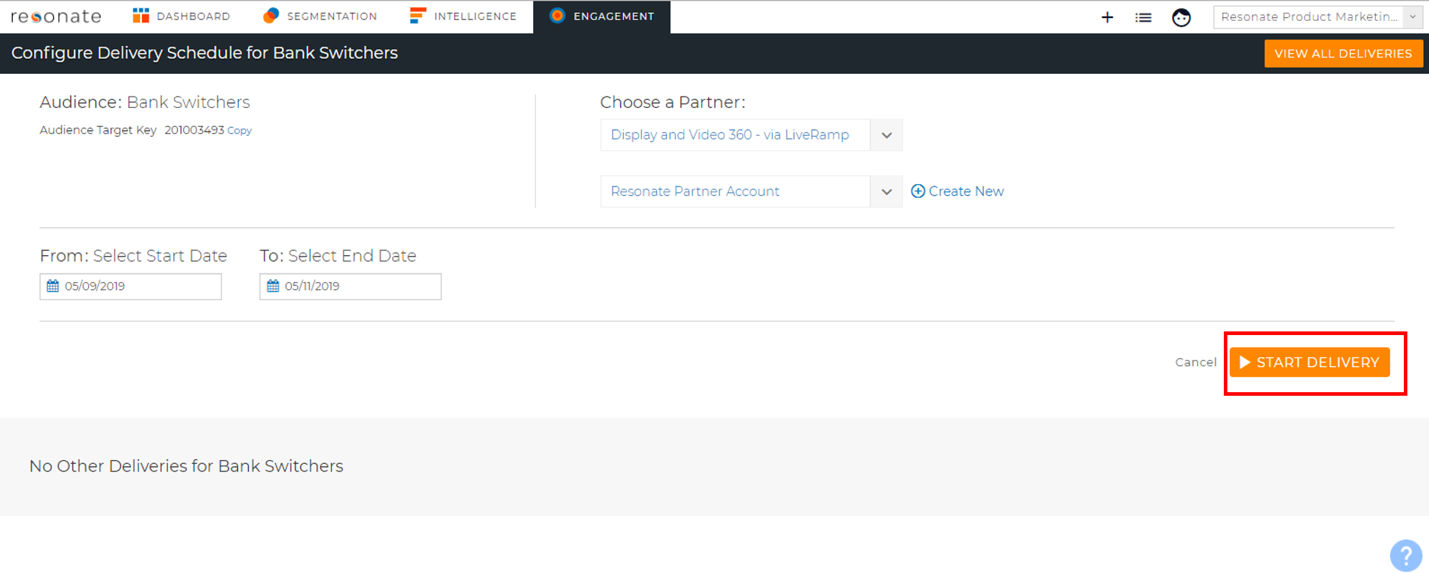 Once you select Start Delivery, you can view the status of your delivery at the top of the right corner of the Delivery Details page, or you can select View All Deliveries to see the status on the Delivery List page.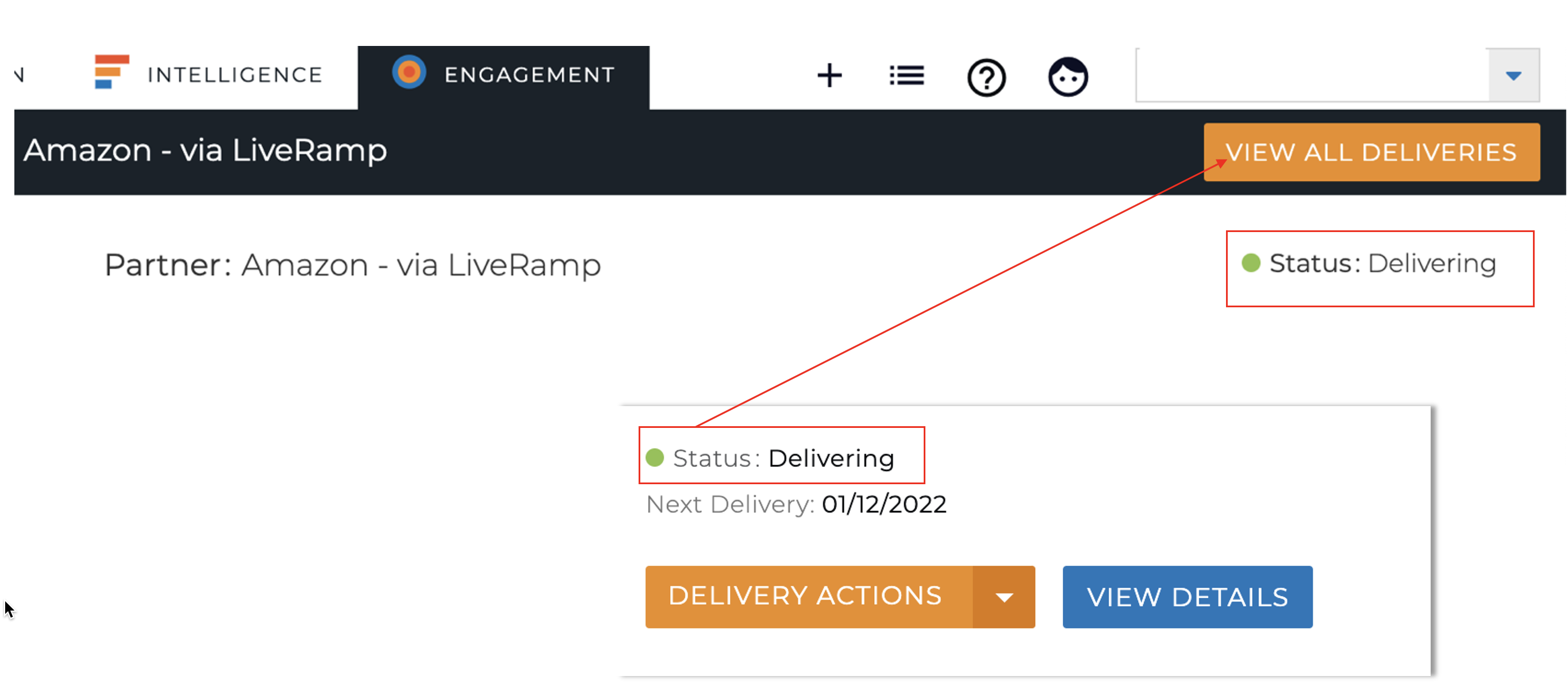 View Active Deliveries in the Choose a Partner Dropdown
We've also made enhancements to the Choose a Partner dropdown in the Engagement Center to help you easily identify active deliveries for the same audience.
Prior to this release, active delivery destinations were not visible in the dropdown so that you weren't able to duplicate the same audience delivery. We realized this could cause confusion if you forgot about a delivery that you already created and didn't see that destination listed in the dropdown. Now, current delivery destinations will be visible in the dropdown but will not be clickable to eliminate any confusion around why all destinations aren't listed while still preventing duplicates.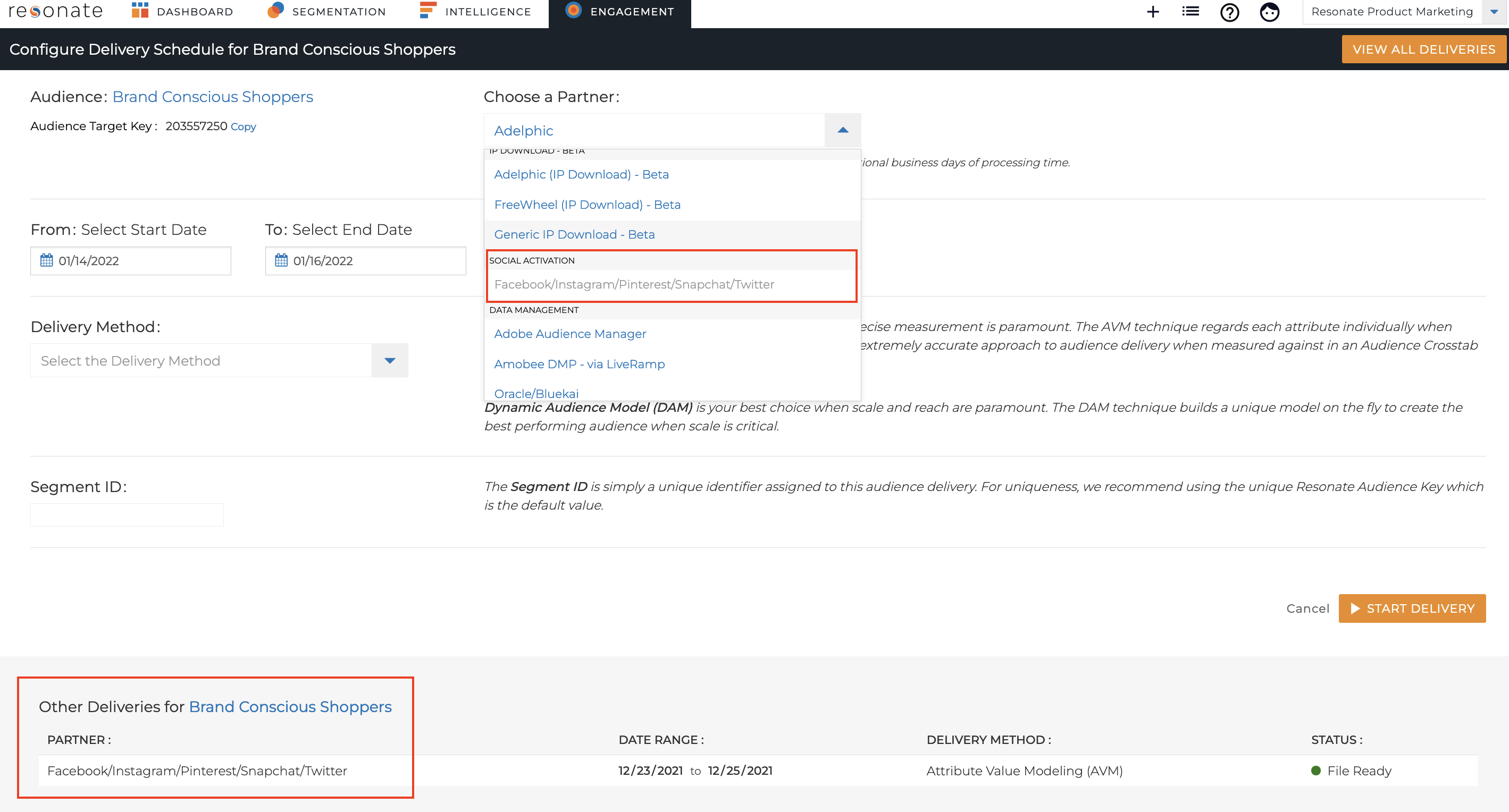 Bug Fixes
This release fixes an error with saving an analysis with unsaved audiences. You will now be able to successfully save and re-open a new analysis with unsaved audiences.