Once you've generated your IP download, follow the instructions below to upload your file to Adelphic for activation. Please reach out to your contact at Adelphic for any additional help with upload process.
1. Log into Adelphic ​
2. Click Identity Segment under Identity Management from the pane on the left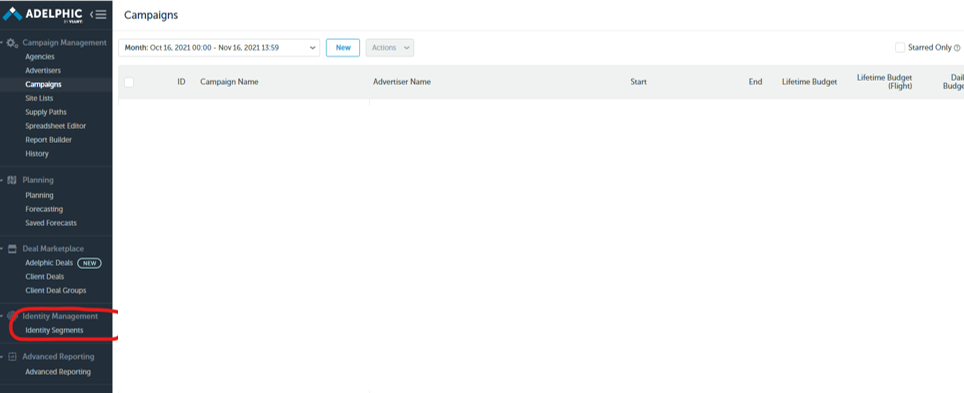 3. Choose the advertiser you would like to upload the IP list to. You can also search for an advertiser in the upper right-hand corner.

4. Once you select your advertiser, click Onboard Customer Data. ​If you've already created audience segments, you can click the New Segment blue button in the top right corner.

5. Choose Customer Lists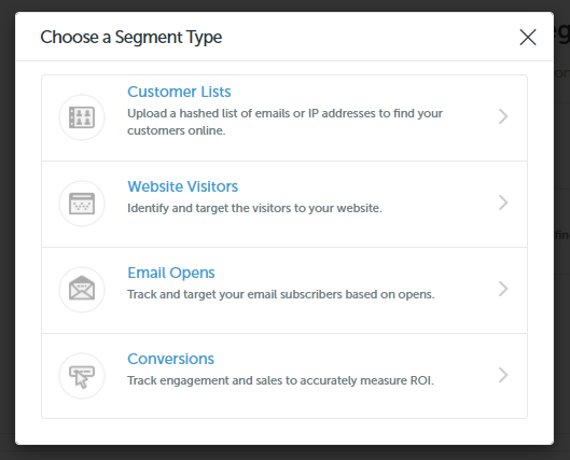 ​
6. Choose IP Addresses​
7. Click Select Files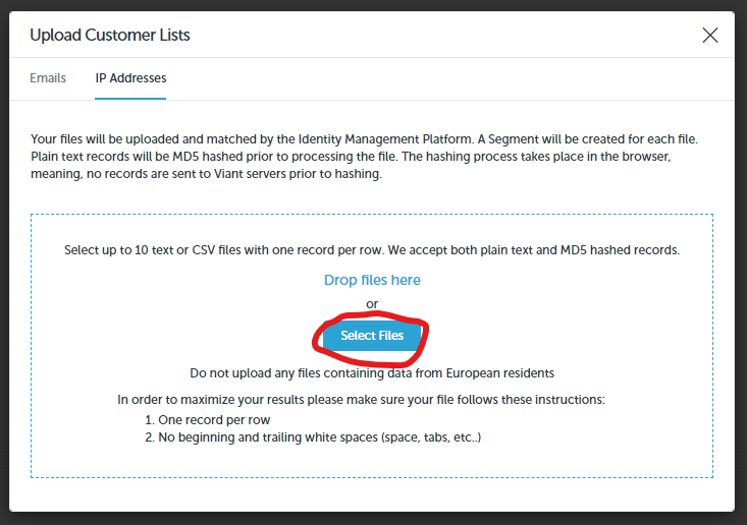 8. Upload the CSV file on your computer that you downloaded from Ignite ​
9. Select the file type (MD5-hashed)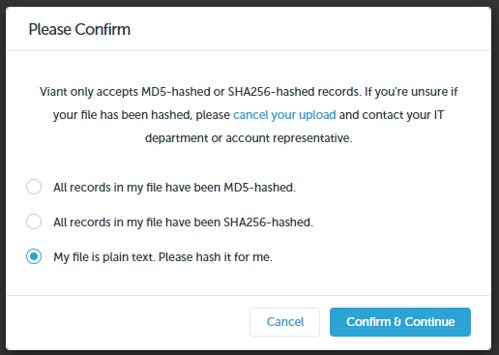 ​
10. Select Confirm & Continue​
11. Your IP segment will begin processing