Resonate Curated Segments are pre-built frequently created segments that empower you to save time and increase your speed to insights! These segments are all modeled in the platform and can be used as their own audience, combined with other attributes in an audience and also to view as insights against other audiences and your digital footprint! This eliminates the need to view each part of the segment separately as an insight against your tag or audience and then piece together your story. You get the full story in one view.


You can find the Curated Segments in Segmentation Center - Resonate Elements - Curated Segments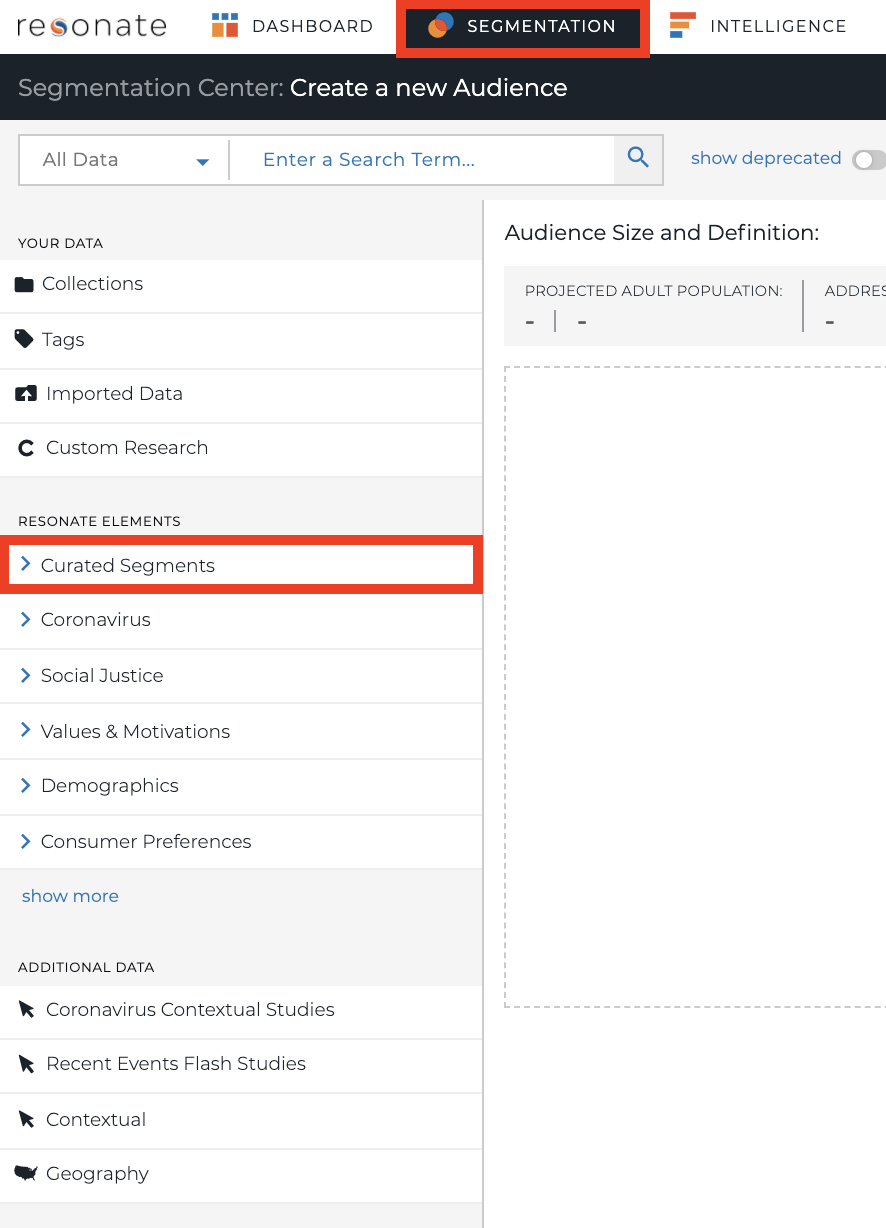 The first Curated Segments: Lifestage - Kids in HH and Lifestage - Parenting will be available with National Consumer Wave (NCS) 2102 in July. The Kids in HH segment will include elementary aged kids, middle school aged kids, high school aged kids and having a kid in college.

The Parenting segment will include Expectant Parents, Expecting Again, Millennials Moms with Children Under 18, Moms with Children Under 18, New Moms to Be and New Parents to Be.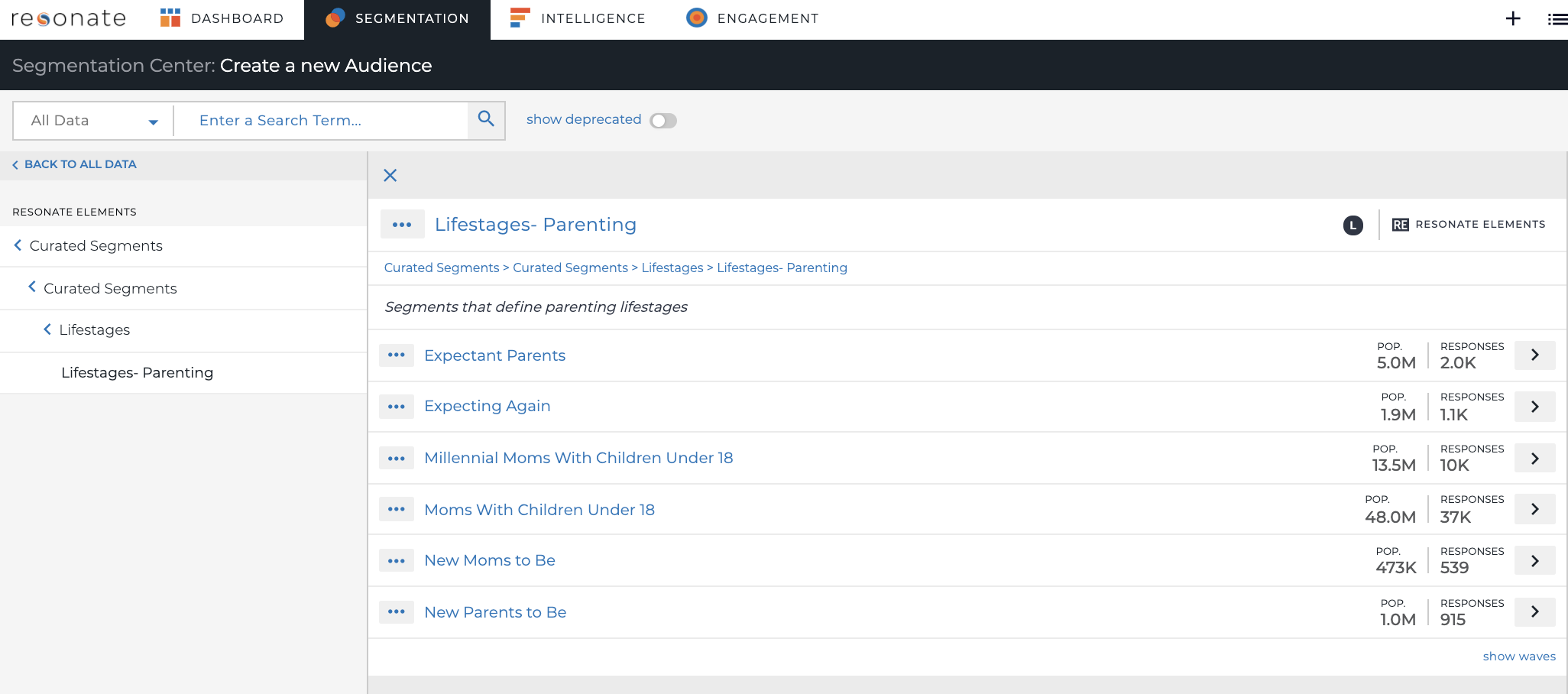 We will release new segments with each following NCS wave, starting with Lifestage, Career and Shopping themes.
One thing to note: because these are segments, you won't be able to see the attribute break down of the segment in the boolean logic. For example, Millennial Moms with children under 18 will show as one attribute when you use it as a curated segment. This makes using curated segments a huge time saver part for audience building – because you don't need to search the taxonomy for each attribute that makes up the segment.
You can see a description of the segment in Segmentation Center, as well as listed below:

Curated Segment Descriptions
Lifestages - Kids in HH - Segments that define kids lifestages.
Lifestages - Parenting - Segments that define parenting lifestages.