To provide you with greater data transparency and empower you to make the best decisions with your data, we improved our data notifications to bolster your understanding of audience metrics as you are building audiences in the platform. Previously we were showing audience size and addressable numbers as green, yellow and red, but there was some inconsistency and lack of clarity on what these colors meant and when they changed and why. Our improved data notifications are meant to streamline your understanding of audience metrics and their implications.
One of these alerts notifies users of low sample audiences by displaying a yellow diamond icon with a "Low Sample Audience" message when applicable next to Resonate Elements only audiences you are analyzing. Low sample means that the attribute(s) in your audience definition are derived from a low number of survey respondents. You can hover over the icon in the platform for a tooltip with additional information.
While we are still able to return insights for these types of audiences, it is important to understand that the audience is low sample or niche. This means that while the Resonate platform will provide insights, due to the low sample, there may be increased variability in the resulting insights. This provides you with an opportunity to use your best judgment when analyzing, especially when viewing niche insights on a small audience.
For example, if you are analyzing Millennials who drive Audis – that is a pretty niche group only representing 0.3% of the population. If you analyze this audience against a niche insight like Stream DirecTV Now, statistics can start to get lower quickly and higher variability in insights is possible.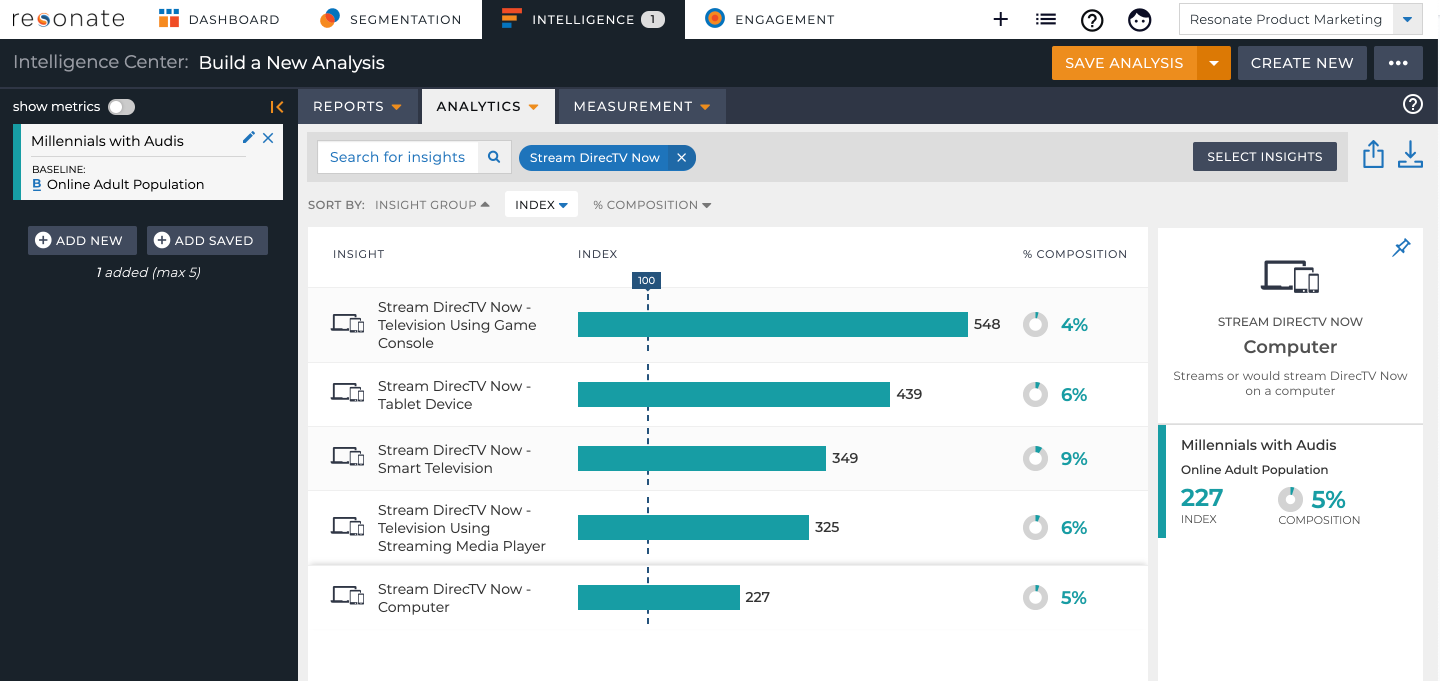 By giving you the most information at your fingertips and helping you interpret your insights with full data transparency, we're empowering you to make higher-quality, data-driven decisions for your business.