Resonate's Third-Party Segments allow you to onboard data from third parties from hundreds of industry data vendors, including IRI, Kantar, and Kochava, in order to gain a rich understanding of your customers, partners, and even your competitors' customers.
Combine these segments with Resonate's 14K+ insights, tags, geography data, and Engaged Audiences to analyze your buyers and people in-market for your products or services. Examine your competitors' customers to better understand why they choose their business over others.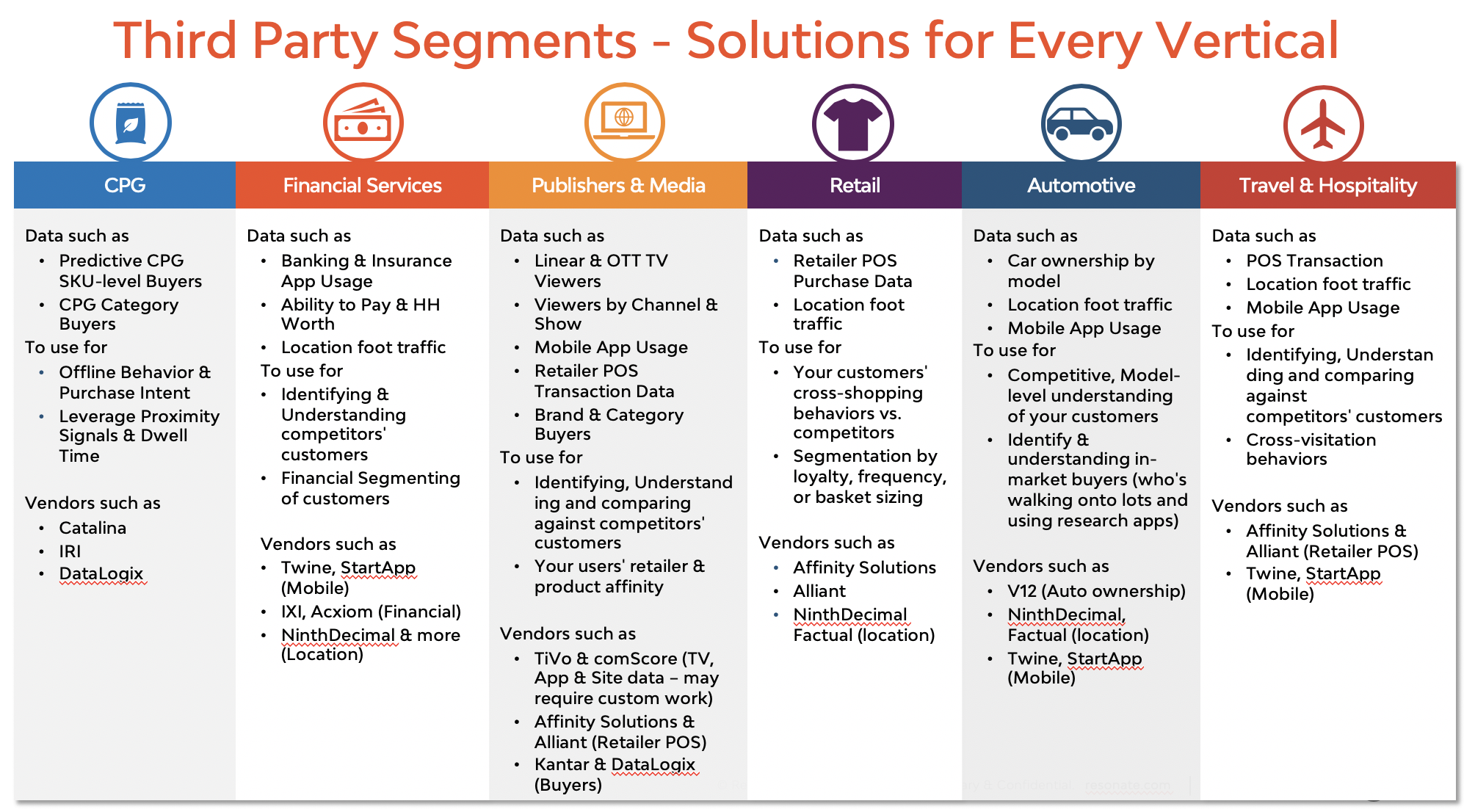 What's the process?
Getting access to thousands of third-party segments through Resonate is easy.
First, we work with you to identify the right vendor and segments for your needs.
We then distribute the segments to your Resonate account as audiences with user-friendly names.
Your third-party segments are ready for analysis! Use our 14K+ insights to enrich your new audiences and engage with them online.