You can access your Saved Analyses and view all the analysis reports from the Dashboard by clicking on the View All button in the Analyses tile.

Alternatively, you can also navigate to your saved analyses by clicking on the list icon in the top navigation and selecting Analyses.

Your Saved Analyses page, each analysis has its own tile, and shows you which audiences your saved analysis contains.

Click the Open Analysis button to view insights for this saved analysis.
Clicking the drop down arrow next to the Open Analysis button allows you to select which view you would like to view the insights in: bar chart, card view, table view, scatter plot, audience crosstab or trend.

Clicking the ellipsis icon next to the Open Analysis button allows you to edit the name or description, or delete the analysis. You can also edit the description by clicking the pencil edit next to the description field.

A modal will open where you can add your description or edit the analysis name.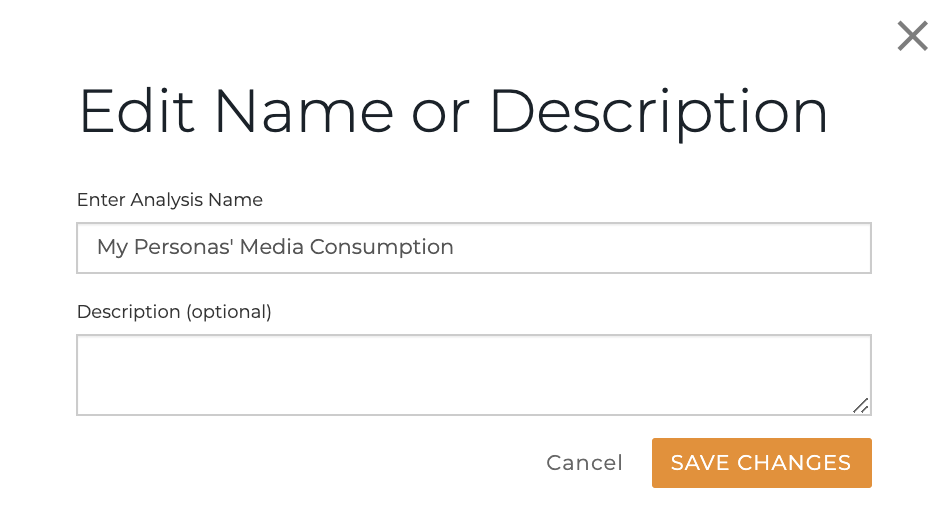 Viewing details will show which user created and last modified the analysis.

Once you've opened an analysis, you'll be taken to the Intelligence Center. Here you can add/remove audiences and tags to your analysis. You'll notice below the call-out below for how many audiences you currently have in your analysis and how many more you can add. Remove audiences and tags from your analysis by clicking the X next to the object you want to remove.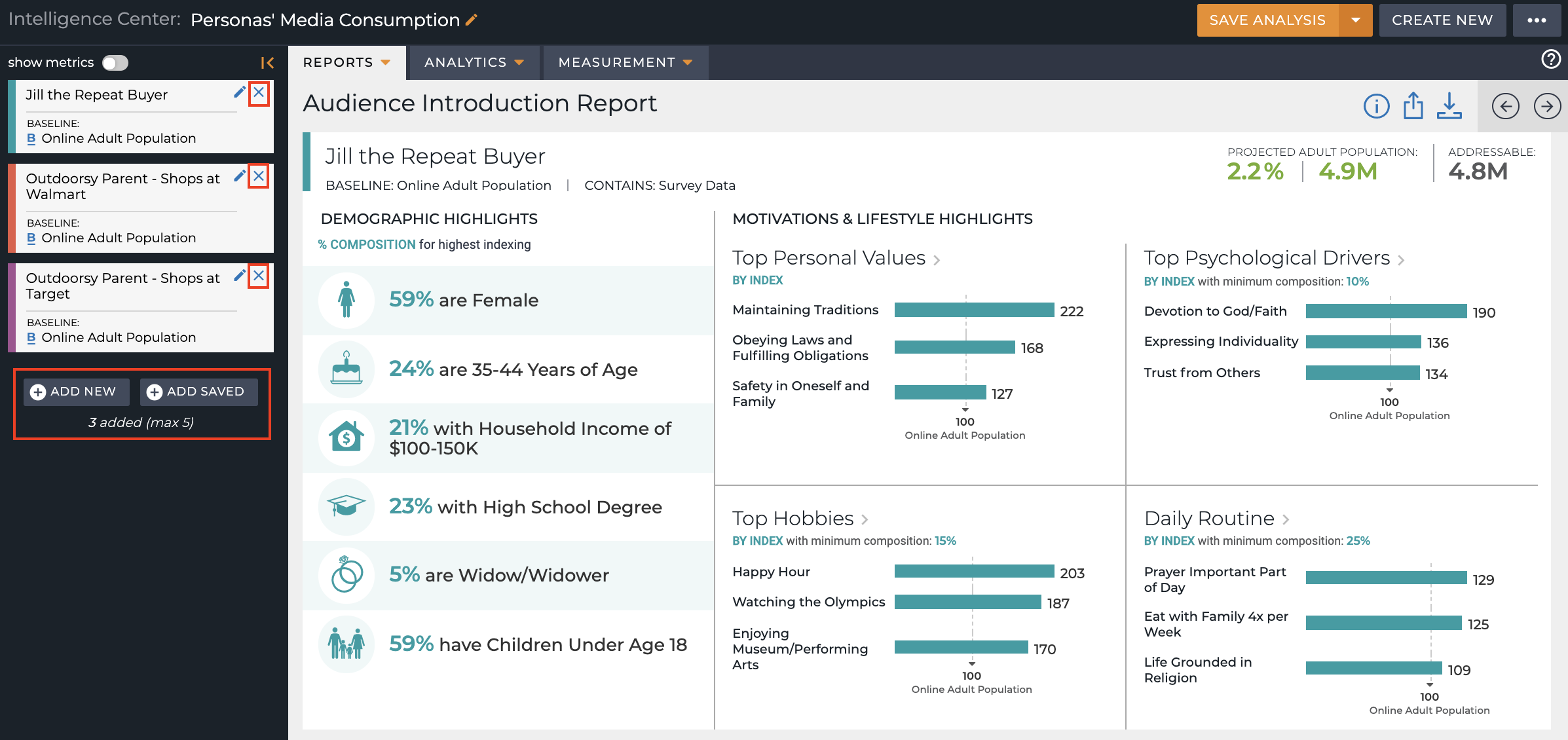 When analyzing, you'll see the Audience Introduction Report and a sub-nav with the following tabs:
Reports
Analytics
Measurement
Be sure to check out how to Select Insights as well.