There are two ways you can activate an Audience:
From the Dashboard
From the Engagement Center
From the Dashboard 
Click the View All button on the Audiences tile to navigate to the Your Saved Audiences page. Find your desired audience, then click the Activate button.

Next, start your request for audience activation and add your desired campaign start and end date. When you're ready, click Continue.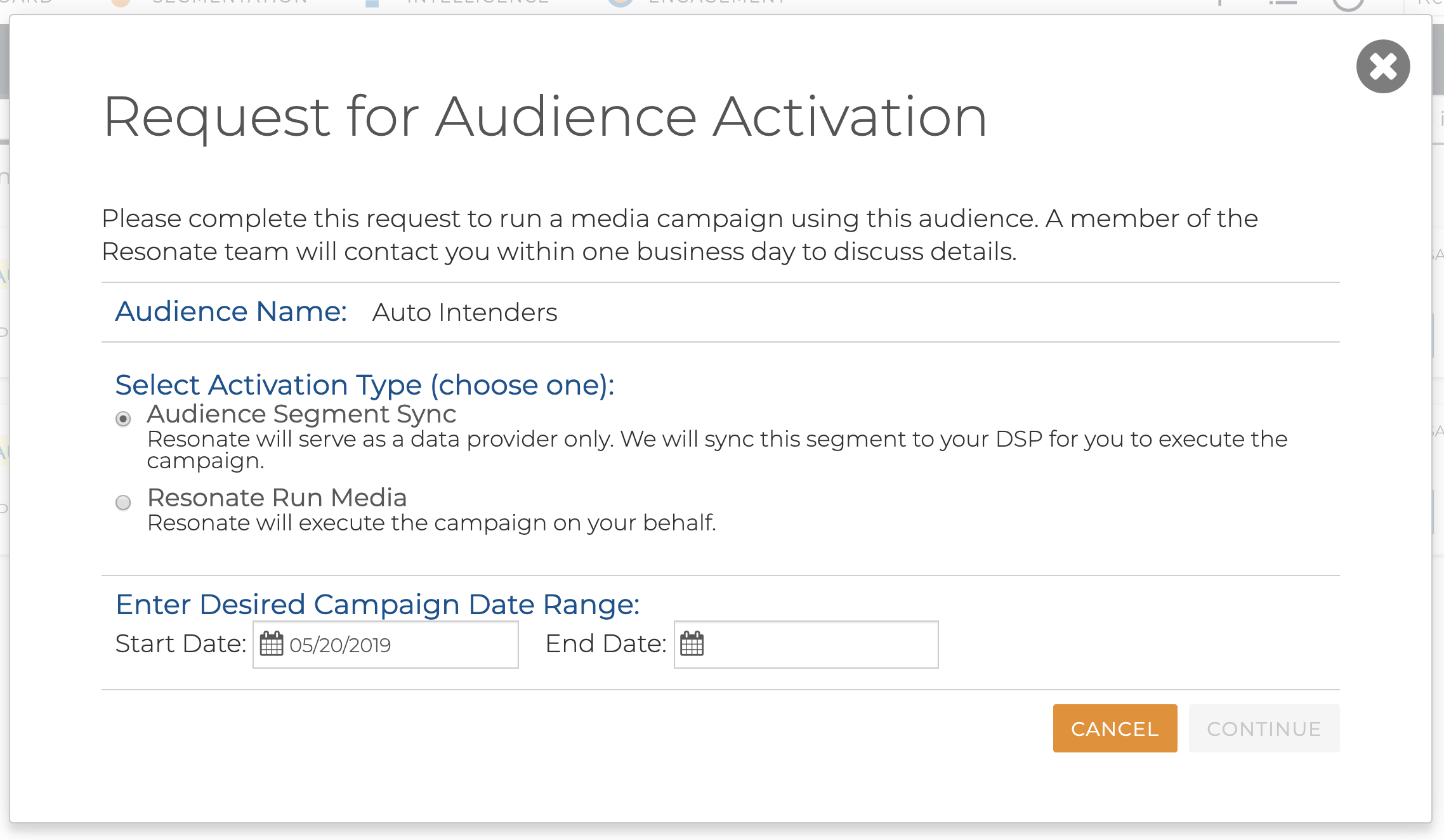 Next, enter your advertising goal, estimated budget, requested number of impressions, and desired solutions. Click Submit Request. A member of our team will be in touch with you shortly.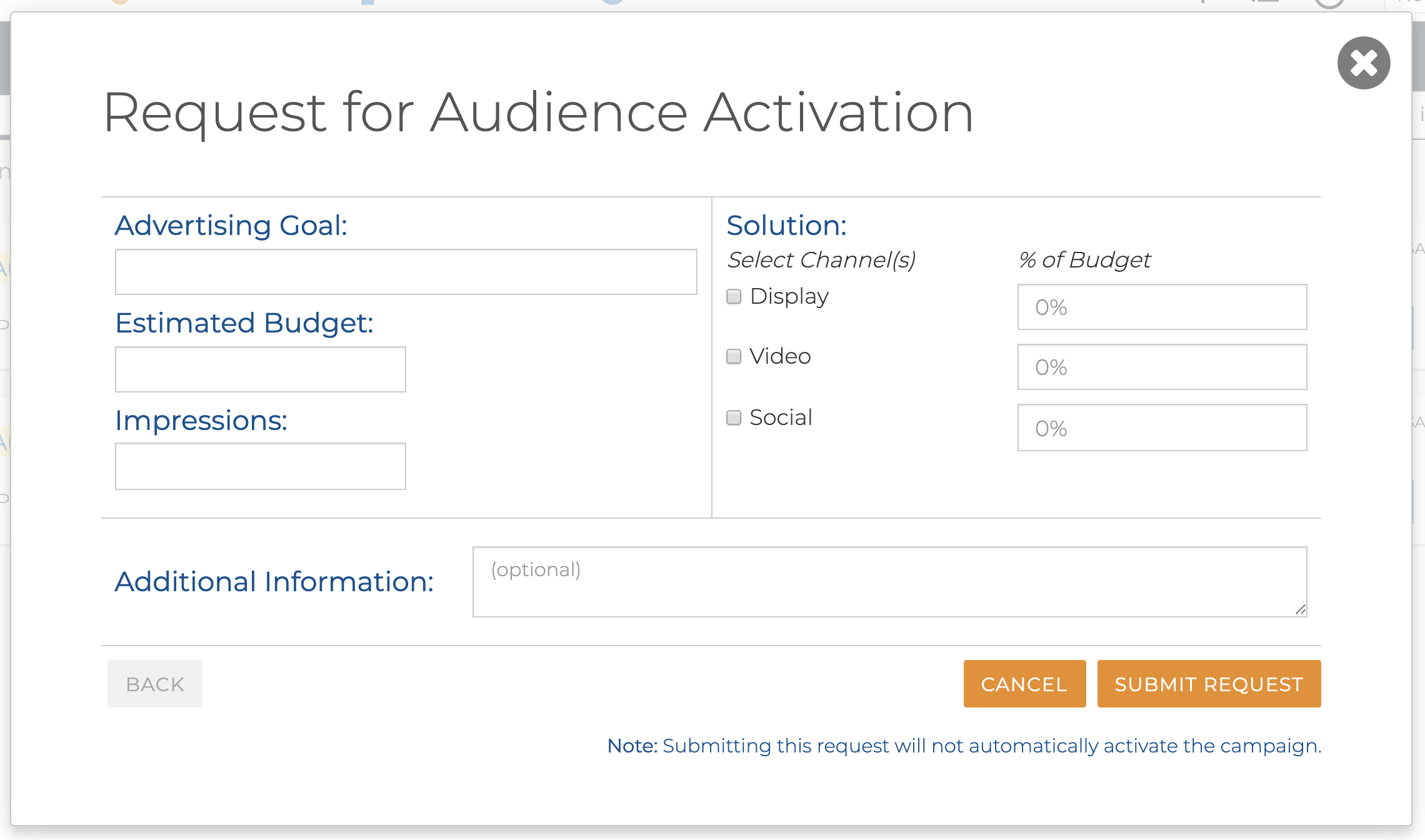 From the Engagement Center
Click on the Engagement tab in the top-tier navigation, then click the Select Your Audience link. Next, simply follow the same steps as above.