Resonate constantly evaluates and updates Resonate Elements to ensure relevancy and accuracy of data, powering Resonate's fresh strategic insights and actionability. As such, Resonate is now allowing activation on an expanded list of medical conditions, including those that were previously not eligible for activation from Resonate data.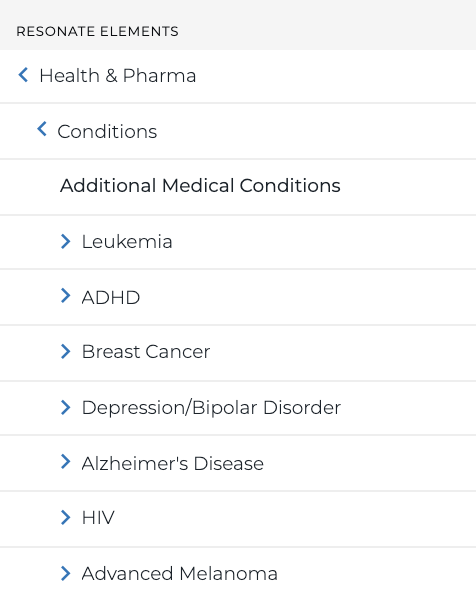 Resonate data continues to conform with NAI standards and generally accepted market standards. We do not receive any personally identifiable information on our respondents, therefore the data we receive remains anonymous. When we build models around this data and extrapolate to our full device pool, the data continues to be anonymous, with no links between our devices and PII.
This change allows our clients to find and reach patients & caregivers while using the Ignite platform, capture campaign engagement insights, fine tune targeting and personalize creative messaging.