Click on the View All button of the Tags tile on the Dashboard.
On the Your Saved Tags page, find the tag you'd like to edit and click the pencil icon next to its name.
From here you can edit the tag name and description.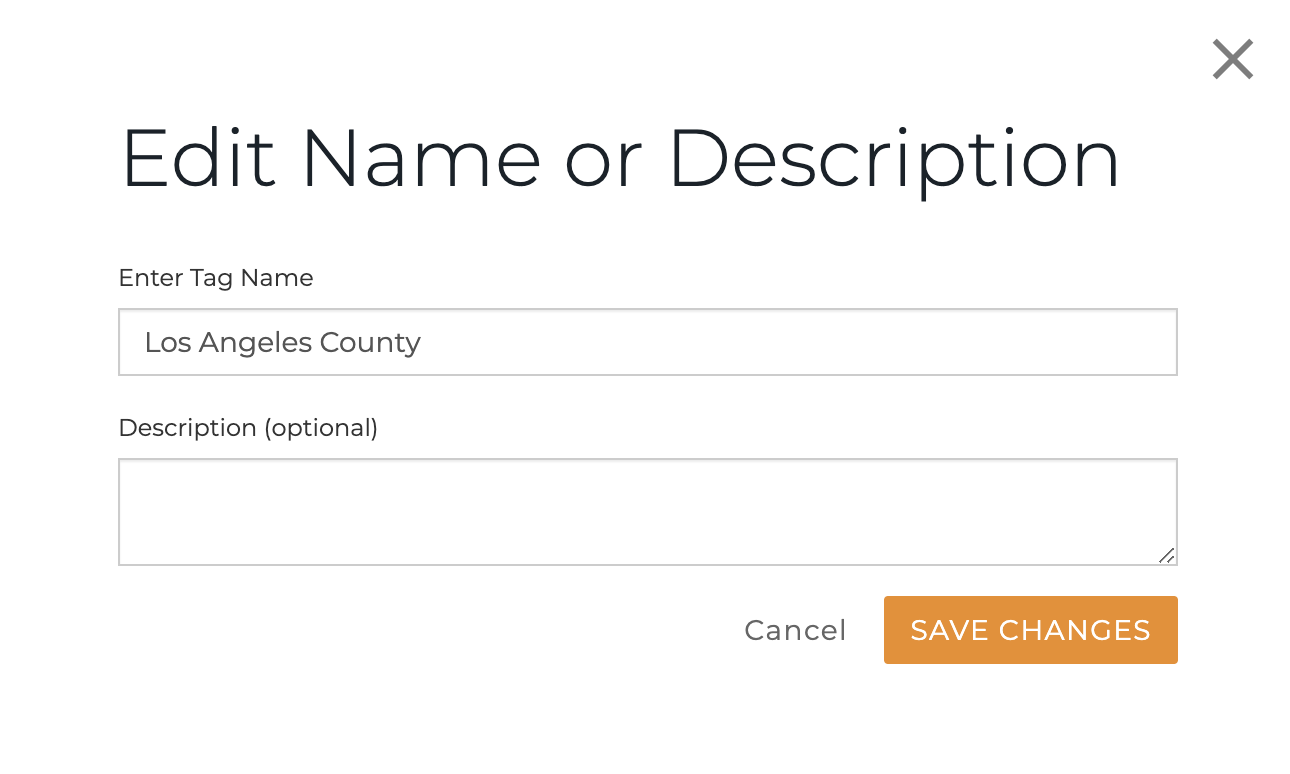 You can also change the SSL protocol for your tag, or bulk copy tag codes.