Let's go over how to create a Tag to track a Click-thru URL, or a Click Tag. Click Tags are only used to track and build analytics on ad clicks. They are inserted in an ad click stream and redirect through Resonate's CDN (Content Delivery Network) servers before redirecting to the final ad landing page.
From the Resonate Home Page, click the Create Icon at the top of the page, then choose to create a Tag. Or, create a tag from the Tag Tile.
1.
2.
Give your tag a name, and optionally a description.
When creating a tag to track a Click-thru URL - set the Tag Tracker Type to Click.
The Tag Type options in the drop down for a Click tag are "Click - Encoded Redirect" and "Click - Unencoded Redirect." We recommend you leave this as "Click - Unencoded Redirect" - this is what you'll want to use 99% of the time. Encoded redirects should only be used if you plan to use another third party redirect on your click tracking.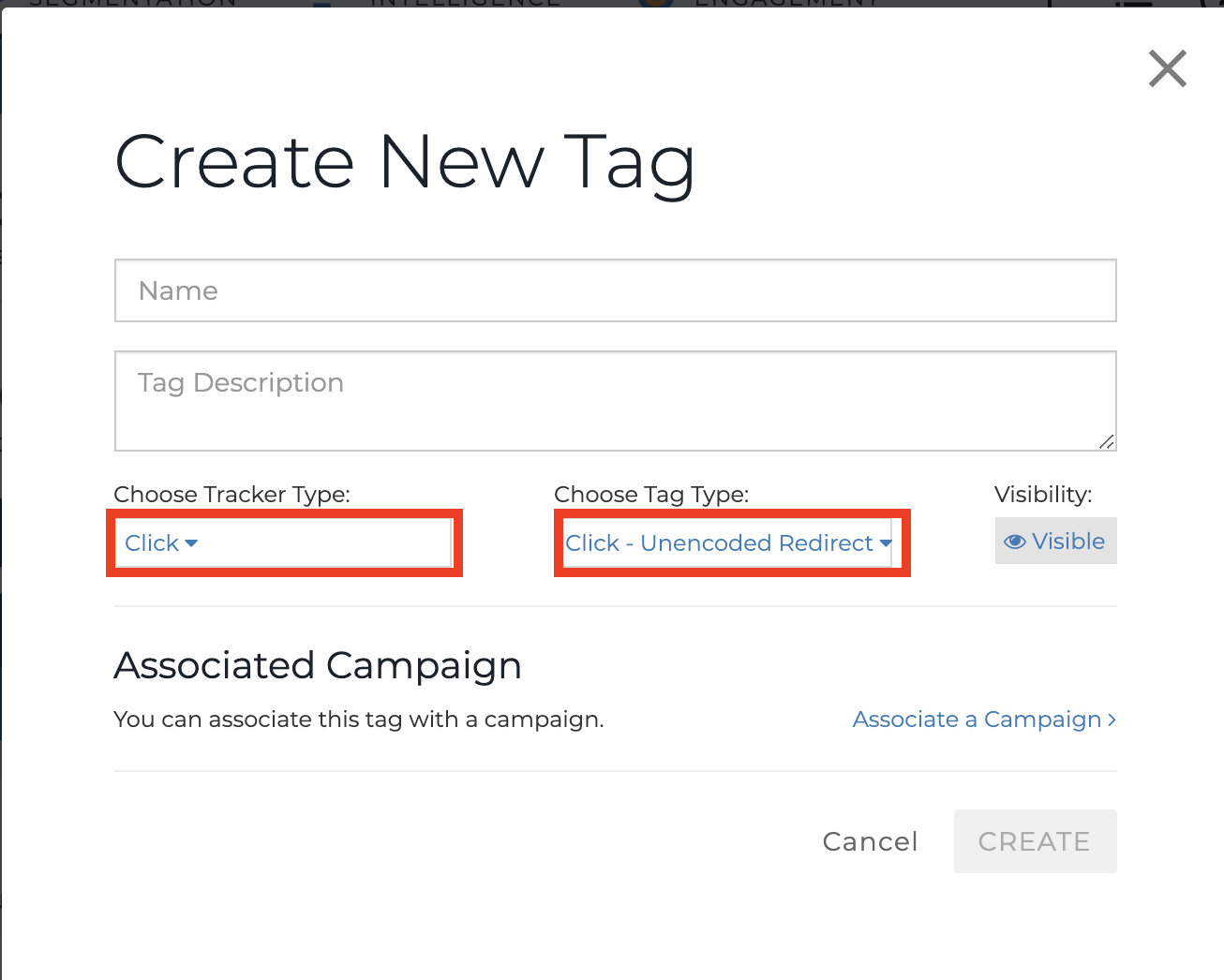 Optionally - you can create a Dynamic Media Click Tag. If you're already using another Dynamic Media Tag, you'll probably want to use a Dynamic Media Click Tag in this use case. Choose Media from the Tracker Type, and then Click -Unencoded Redirect on the Tag Type.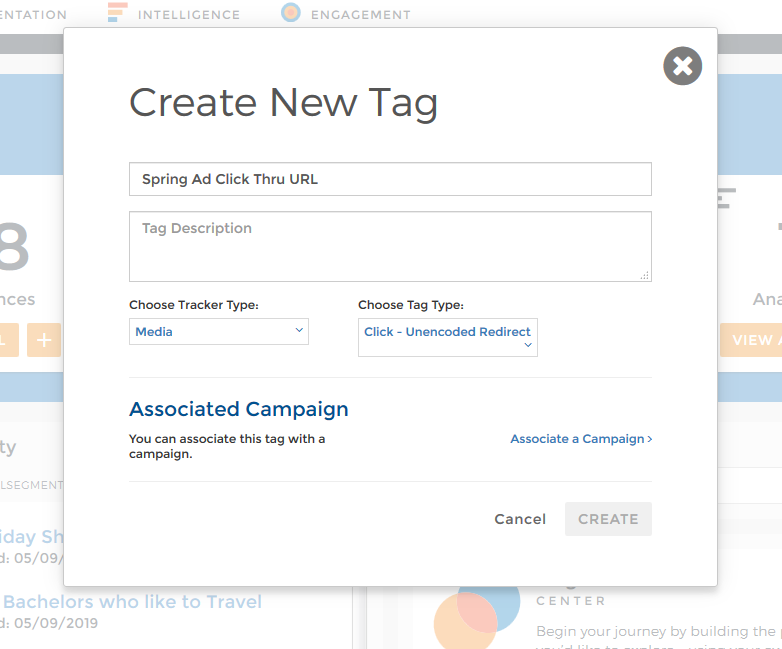 Click on Associated Campaign to assign a tag to a campaign. This will present a list of campaigns associated with your account. You must select a campaign.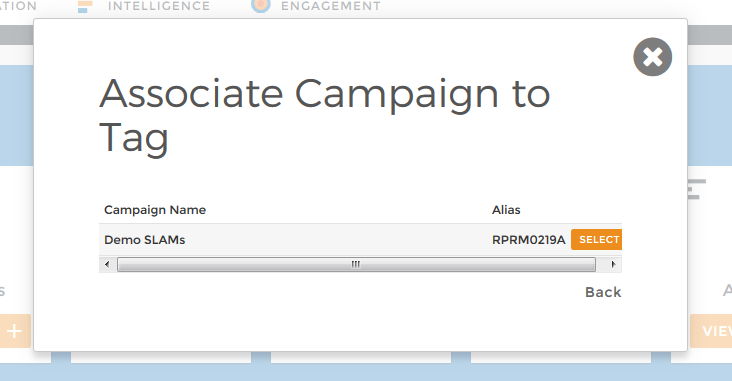 Once all required fields are completed, click Create. A new tag tile will appear the Your Saved Tags Page. Tags are automatically assigned to the project in which their associated campaign lives.
When created, Resonate tags default to the industry standard SSL secure protocol. After the tag is created, you have the option to make the tag non-secure.
Once the tag is created, you will need to copy the tag code, and then send traffic to the code on your digital property to begin collecting data.