A Custom Tag uses a 1x1 image pixel. We recommend using a Custom Tag for smaller websites or video ads where javascript is not supported, or single page properties, but not for large enterprise customers. For large websites for enterprise customers, we recommend using our Dynamic Site Tag.
To create a Custom Tag, from the Resonate Home Page, click the Create Tab at the top of the page, then choose to create a Tag.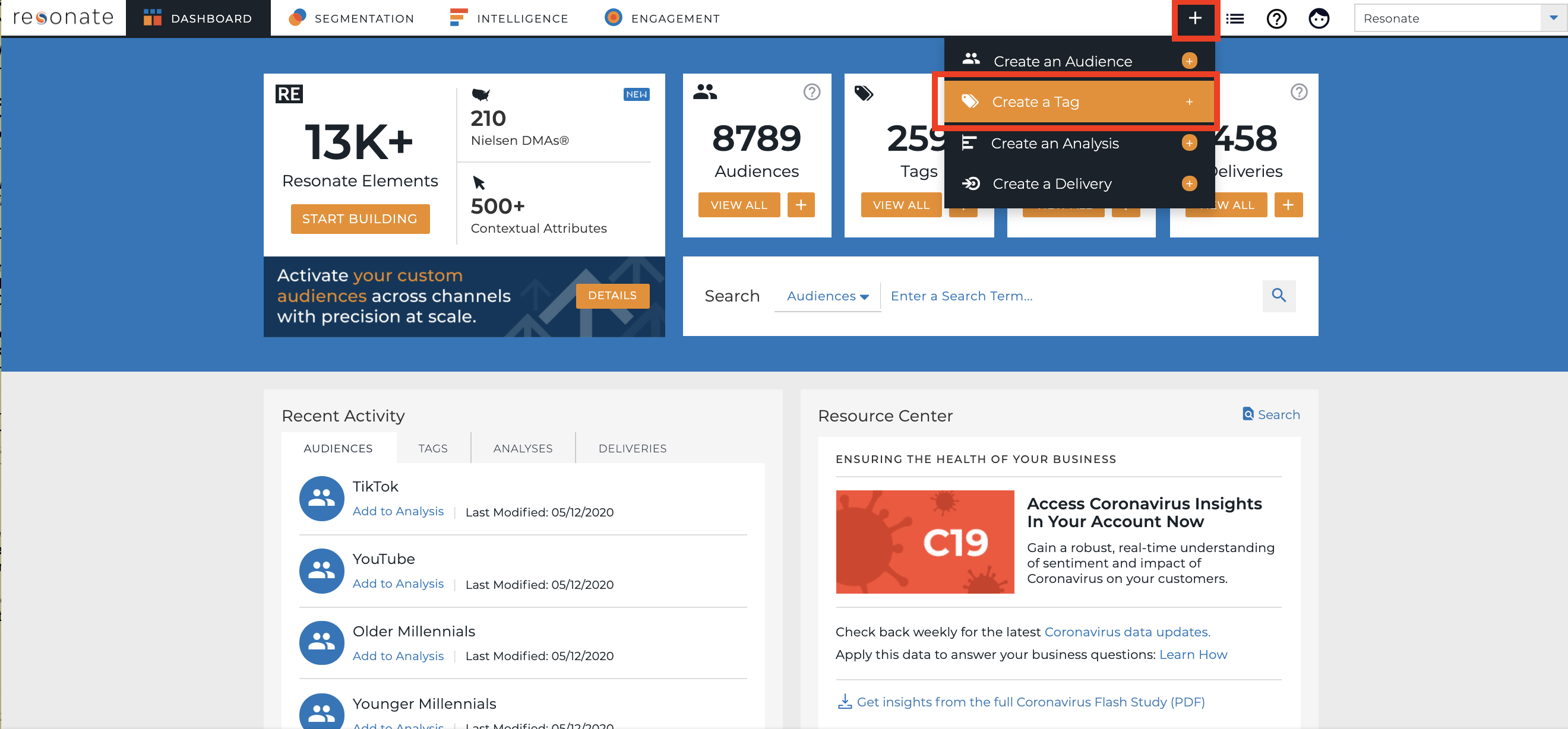 Give your tag a name, and optionally a description. From the Tracker Type drop down, choose Custom and Image as the tag type.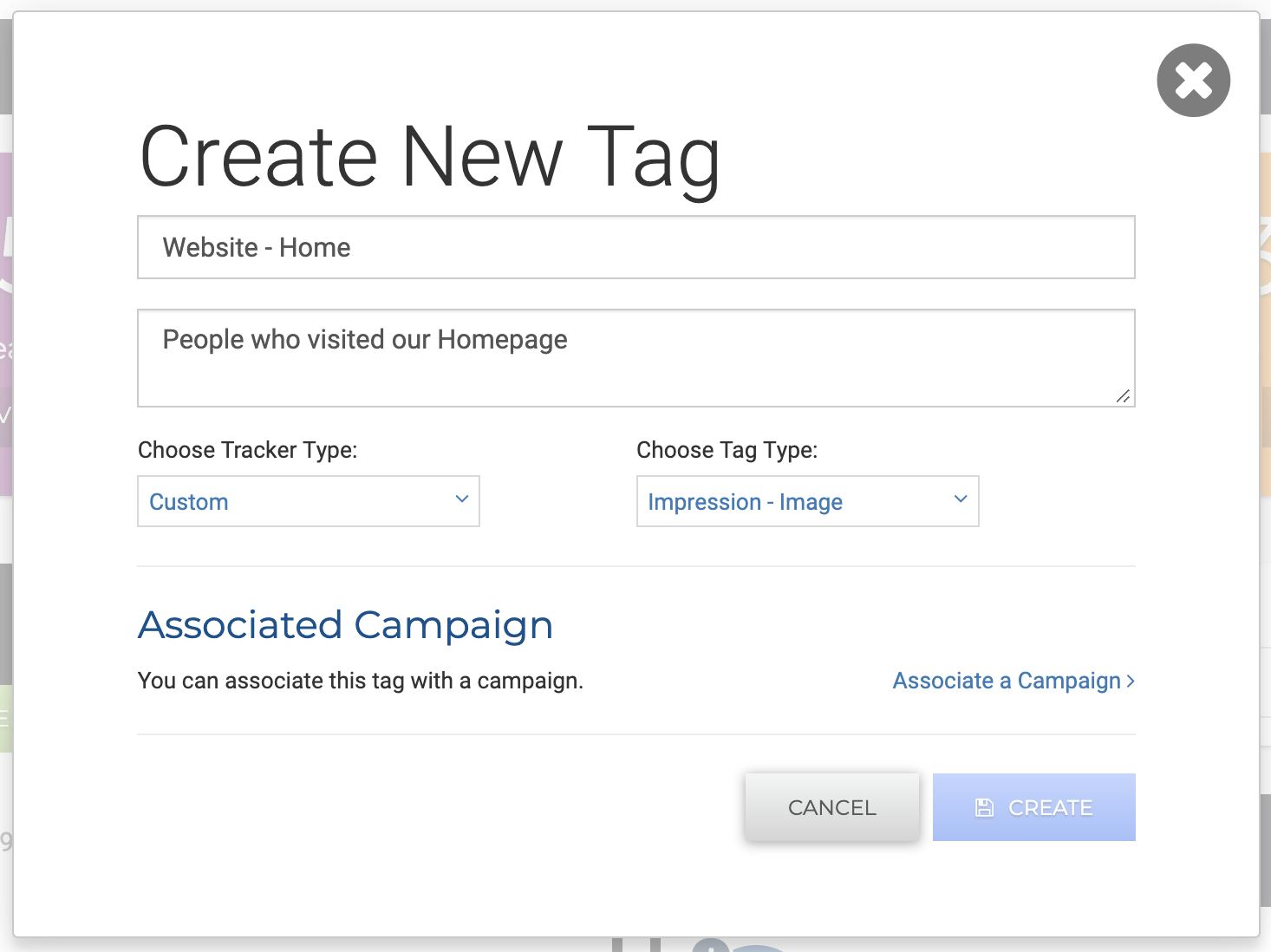 Click on Associated Campaign to assign a tag to a campaign. This will present a list of campaigns associated with your account. You must select a campaign. If you do not have a campaign, alert your Resonate Client Partner Manager.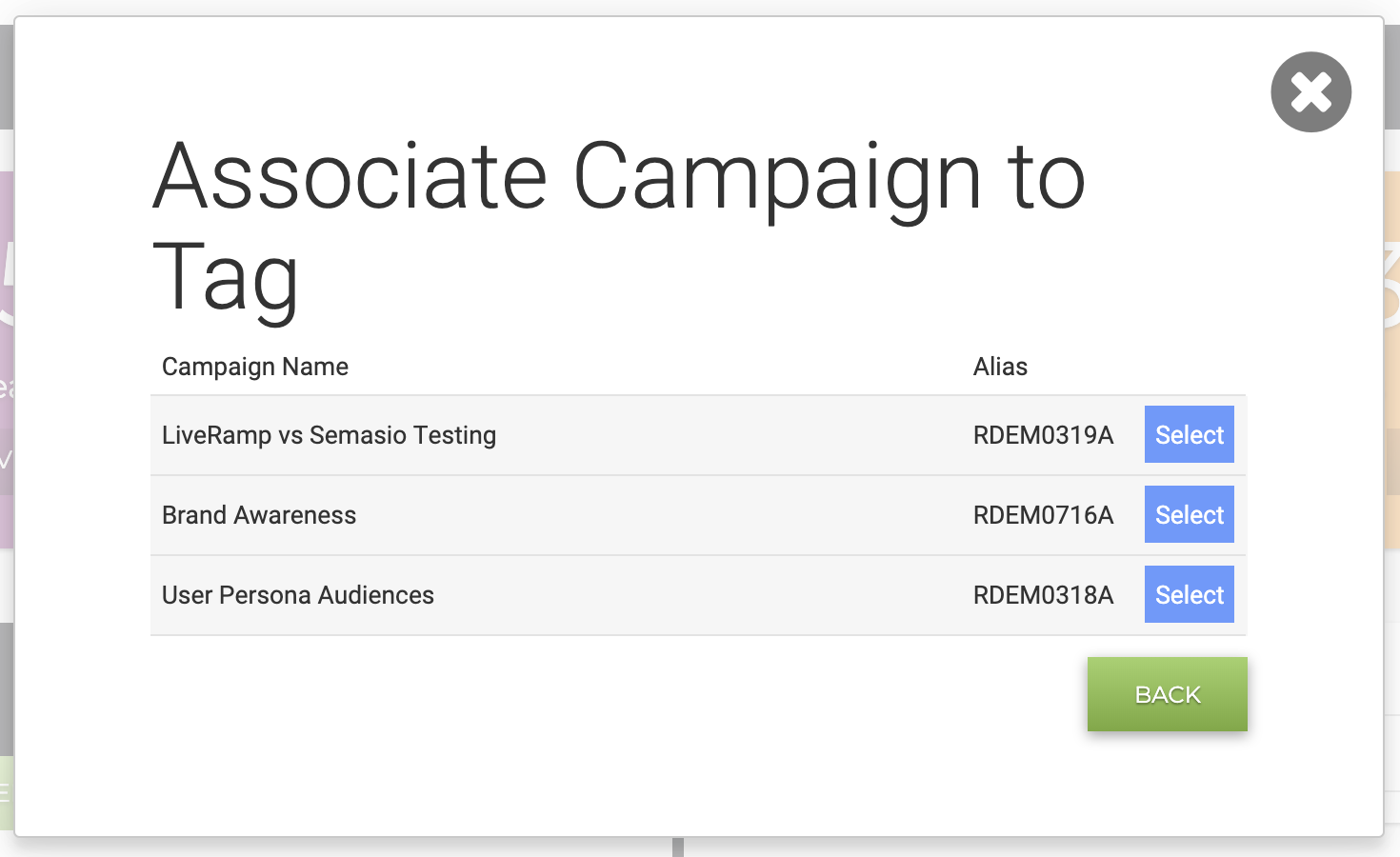 Once all required fields are completed, click Create Tag. A new tag tile will appear the Your Saved Tags Page. Tags are automatically assigned to the project in which their associated campaign lives.
When created, Resonate tags default to the industry standard SSL secure protocol. After the tag is created, you have the option to make the tag non-secure.
Once the tag is created, you will need to copy the tag code, and then send traffic to the code on your digital property to begin collecting data.